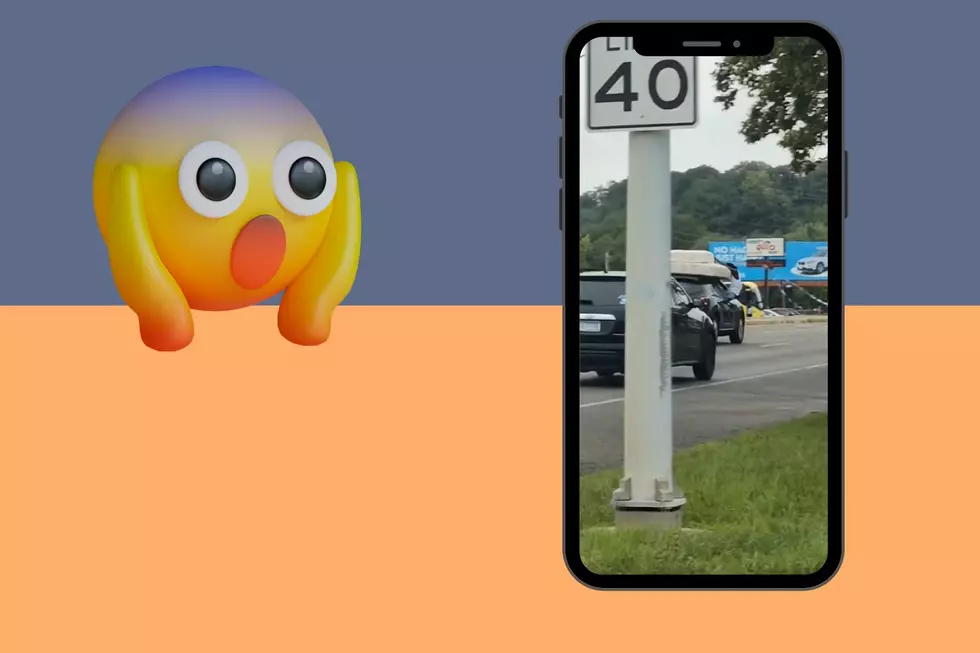 Rochester Viral Video Inspires Us To Great Feats Of Moving
Micah Hinck - Canva
There are plenty of ways to move things from one place or another. The sharp eyes of Micah Hinck caught one of the ways being practiced in Rochester Minnesota and shared the video on Spotted in Rochester!
What's Going On In This Video?
Wait...can I see that again in the slowest-possible-mo? Sure. So slow it's just screen captures (thanks to Micah Hinck for letting us share the video).
Hey, that's a little odd.
Are you videoing this? Please tell me you're getting this guy sitting on the window holding the stuff down.
Zoom in! 
WAIT! THERE ARE TWO OF THEM!
I only see one guy, where's the other? - Right here!
Sometimes you just gotta move your stuff and if you don't have the right truck for it, pop it on top of the car, right? But that's not safe! #Truth But they had to get it moved. What? No rope to tie it down? Let's sit and think about this.
They search everywhere, but can't find any rope, no bungee cords. Nope. Some zip ties? Dude why do you have zip ties? Oh, right. He used to be a roadie and he grabbed a ton, you never know.
"Hey, we could make a zip tie daisy chain? What? No? OK, just trying to help."
Eventually, they decide the safest way to keep the stuff on TOP of the car is to hold it down with human arms. But just a hand isn't enough, so they close and lock the doors, roll down the windows, and sit in the window frame, holding onto the precious cargo.
Is this safer? Absolutely not. Is it the solution they're going with? 100%.
I scanned the news stories, law enforcement call lists, and even social media, no reports of a mattress moving mishap, so sounds like they made it. They took a chance, and that chance paid off!
And kudos to them, our Real American Heros. Here's to you sitting out the window to hold on to the things on top of the car movers!
After a move, you're hungry, you want a little something to fill tht belly. Where here...with this list you're bound to find a way to satisfy that hunger.
All 37 Minnesota Restaurants that Have Been Featured on the Food Network
Many Minnesota restaurants have been featured on the Food Network over the years. Some have closed now, but I checked out the
Food Networks website
, the
Diners, Drive-Ins, and Dives website
, and
TVFoodMaps.com
to find all of the Minnesota restaurants that have been featured on their channel in the past and found these 37 (in no particular order) that are still open.
As always, if you have a comment, complaint, or concern about something I wrote here, please let me know: james.rabe@townsquaremedia.com