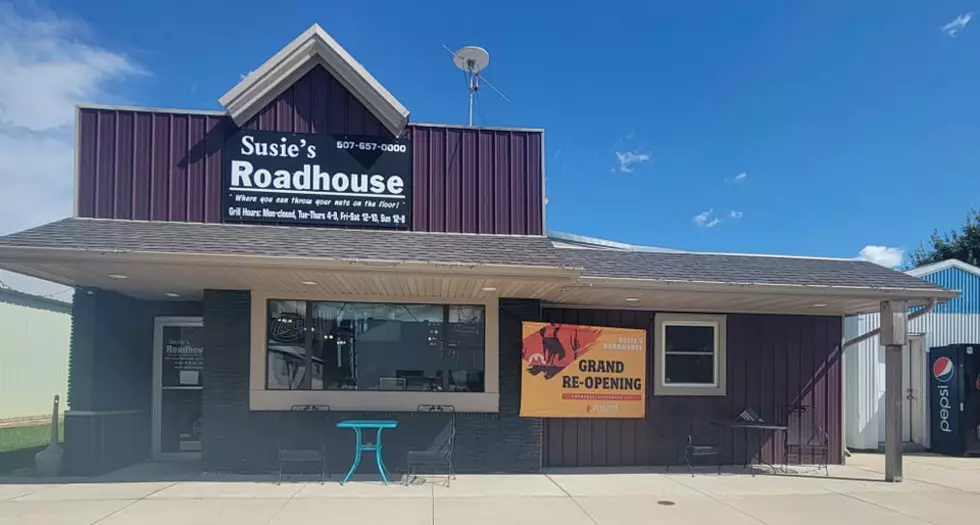 It's Time! Popular SE Minnesota Restaurant And Bar Re-Opening Thursday.
SUSIES ROADHOUSE 2 - Used with permission
Big newz for fans of Suze! Susie's Roadhouse is reopening Thursday (September 15, 2022) just 36 miles south of Rochester, Minnesota.
Susie's Roadhouse, 407 Main St in Ostrander, Minnesota, closed down a couple months ago to remodel, do a deep clean, and get ready to open again under new ownership. Despite a delay thanks to shipping issues, Susie's will be open Thursday.
Susie's Roadhouse Is Under New Ownership
When I saw the "we're opening' post on Susie's Roadhouse, Facebook Page, I reached out to get some details. The new owner is Hesper Everson. If that name sounds familiar it's because she owns the Skjenke Bom Lounge in Grand Meadow (where they do Taco Thursdays!). 
Everson, "had been going to Susie's for a long time and thought it was a good opportunity for some updates and a deep clean." If you check their Facebook page, you can check out all the updates, the stories of delayed shipments, and the photo-by-photo drama of the floor being refinished (the pics are pretty cool).
Susie's Roadhouse was opened in 1994 by Marc Shumann, and according to a 2002 story in the Rochester PB, "He opened the restaurant in 1994 with one major goal: 'Make a fun place.'"
How Do I Get To Susie's Roadhouse?
Take U.S. 63 to Spring Valley, then Fillmore County Road 1 to downtown Ostrander. Then eat peanuts and throw the shells on the floor. Boom.
Speaking of bars in small towns, would you like to own your own small town bar? For $200,000 the Derby Inn, near Blue Earth, could be yours!
SEE: Minnesota Ghost Town's Only Bar and Grill For Sale - $200,000
Property Description:
Great business opportunity featuring a well-established bar & grill on the Faribault/Martin County line just south of Interstate 90.
The Derby Inn Bar & Grill has been a great local fixture with an inviting atmosphere, great food, & great times!
Sand Volleyball, bingo, and dart league are just a few of the activities enjoyed at the Derby beyond regular business activity.
As always, if you have a comment, complaint, or concern about something I wrote here, please let me know: james.rabe@townsquaremedia.com