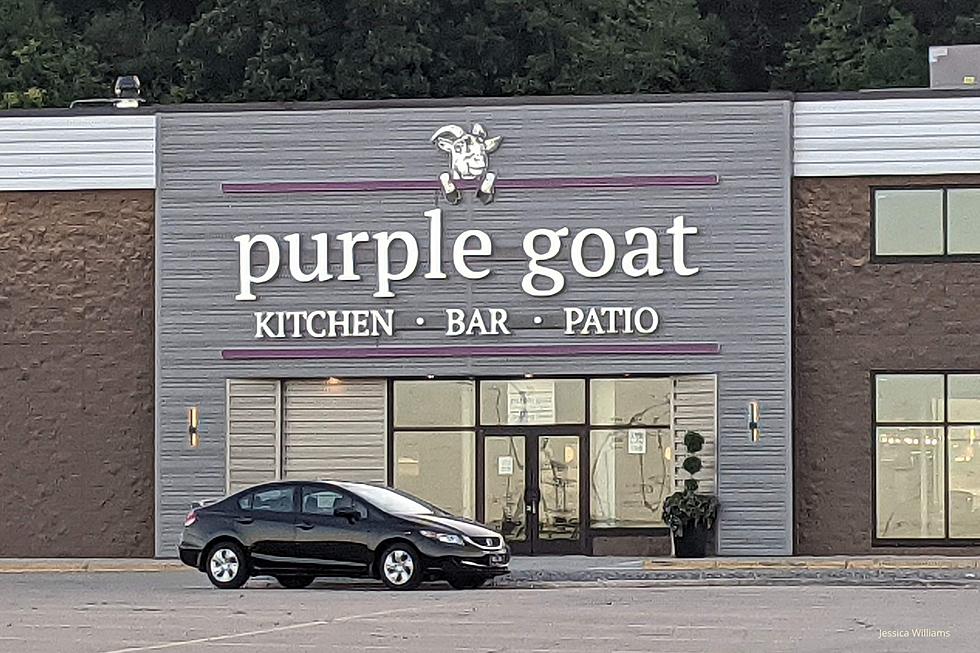 Two Huge Announcements for Two New Restaurants in Rochester
Jessica Williams
Rochester, I'm not sure if you are ready for this bit of good news but here it goes...one new restaurant is opening up in Rochester, Minnesota next week AND another is having a grand opening celebration!
The Purple Goat plans to open their doors in Rochester, Minnesota by Thursday, August 19th.
I've been anxiously awaiting the opening of The Purple Goat, mostly because I drive by this place multiple times every single day.  So, when I heard that they were opening by Thursday, August 19th in the story that the Post Bulletin just had, I started screaming at my desk when I was sitting at work.  Finally another spot to eat will be opening up in NE Rochester!  Sounds like if it is possible, they will open before the 19th too.  If I hear that the doors open early, I'll stick the news up on my Facebook Page - Jessica On The Radio - so go give that a follow so you don't miss it.
I already started pursuing their Facebook page to see what food they will be tempting me with and already know what I'm ordering first, but also saw they created their own hot sauce.
Attention all hot sauce lovers!!!
Chef Mark has come up with his own hot sauce that will only be offered here at Purple Goat!!!  - The Purple Goat Facebook Page
Tilda's Pizzeria celebrating its grand opening celebration starting on Tuesday, August 17th in Rochester, Minnesota.
If you love wood-fired pizza, you'll love the newest pizza joint in town, Tilda's Pizzeria!  According to their latest Facebook post, your first chance to taste their wood-fired creations will be Tuesday, August 17th.
Join us on Tuesday, August 17, 2021 from 4:30PM to 9:00PM to celebrate the Grand Opening of Tilda's Pizzeria! We are excited to bring you the fresh, unique flavors from our scratch kitchen that make Tilda's Pizzeria an experience you will not forget.
You can enjoy a variety of Grand Opening specials beginning Tuesday, August 17th through Thursday, August 19th! You can also register to win Free Tilda's Pizza for One Year as well as a chance to win Tilda's swag! Visit our Facebook Grand Opening Celebration event for details! - Tilda's Facebook Page
Listen to Jessica Williams weekdays from 6 am until 10 am on the Y-105FM Early Morning Show with James & Jessica.
FILL IN THE BLANK: Rochester has too many of _________.
What just popped into your mind for that blank?  Your pick may have been one of the most popular answers that we received.  Check the list below to find out.
FILL IN THE BLANK: Rochester has way too many ________.
If someone asked you, "What does Rochester have too many of?", what would you say? I asked that question to people living in the Med City and got quite the list of answers. Some might make you laugh (cause they are true) and others may have you scratching your head a bit because this is the first time you've realized we have a few issues happening in our gorgeous city. Scroll through the list that were sent to me and see how many you agree with.