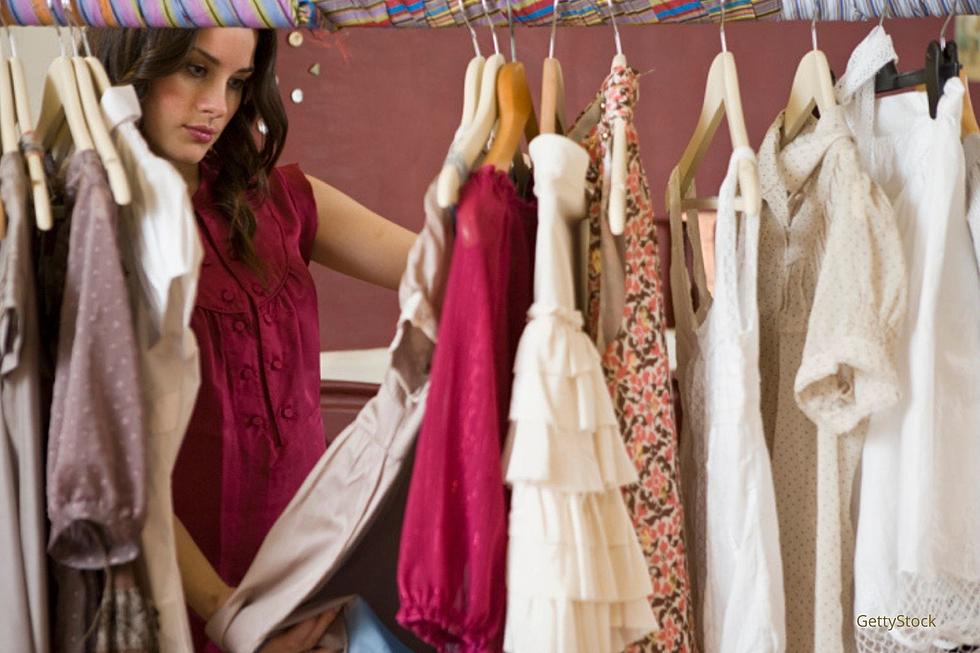 Fantastic Clothing Boutique in Rochester is Making a Move North
Jupiterimages GettyStock
Business is booming for a favorite, local boutique in Rochester, Minnesota and because of it, changes are happening.  New address labels are being created for Sistique Boutique and this time, they won't be sporting a Rochester zip code.
The trio of women at Sistique Boutique have announced their store is moving out of Rochester, Minnesota.
I'm super proud of the women over at Sistique Boutique.  Not only have they developed a boutique with some of the cutest clothes, shoes, and accessories, but they are thriving.  With growth comes change, and a big one was just announced for this shop:
After a lot of pros and cons, a lot of "what ifs", a lot of "are we capables", a lot of prayers and waiting for the stars to align, this big opportunity that had been placed on our hearts is now coming full circle!
Sistique has been an ever evolving business. We are always communicating with each other about how to do better and how to grow from where we are in the present. The size of our current space had been weighing on our hearts and watching this journey unfold once this discussion was had is incredible. From one basement, to three houses, to a bus, to our Rochester location, to external warehouses; ORONOCO here we come!
While some people may not understand the decision to leave Rochester, others will realize how close we still are, how much more room we have to grow and how much closer we are to our own homes, opening up countless possibilities.
That being said we have less than 10 days to flip this entire thing around--and within those ten days there are birthdays, vacations, baseball games, and life happening.
May you allow us grace, understanding, and support during this exciting transition. We cannot wait for our grand opening in our new location (date to be determined)
With love,
April, Megan, & Sarah - Sistique Boutique Facebook Page
Sistique Boutique isn't the only clothing shop making a move in Rochester, Minnesota.
Just in case you missed the big news last week, Wear Local just opened their new store on Broadway in Rochester.  This store is all about local and not only has amazing clothes to wear but they also give back to area schools, nonprofits, and businesses. It's a pretty amazing concept and their clothing is...as my kids would say...sic.  Get a glimpse at what they are all about here.
Do you know of another store opening up in Southeast Minnesota?
Let me know!  I'd love to get a sneak peek and help spread the word about the opening.  If you ever hear of local news happening, send me a message over on my Facebook page - Jessica On The Radio.
You know you are a true Minnesotan if...
I'm not sure why we collect these items but for some reason, Minnesotans have a plethora of Cool Whip containers.  It's almost like they are multiplying in our cupboards.  That's not the only thing we have duplicates of though.  Check out the list below and see how many duplicates you've got at your house...and then ask yourself "why?".
Not sure why, but people in Minnesota and Wisconsin have more than one of these 15 items.
If you walk through a house in Minnesota, Wisconsin, or Iowa, there is a very good chance that you will see some items more than once. Yes, we are talking about those duplicates that we have that we aren't always sure why...but we just have a tough time getting rid of the extras.
Listen to Jessica Williams weekdays from 6 am until 10 am on the Y-105FM Early Morning Show with James & Jessica.
Places in Rochester with Free Stuff for you on your Birthday
It's your BIG day and although you may not always want to celebrate adding another number to your age, there are several places in Rochester that do want to celebrate your big day. Check out the list and start making a plan to visit all of these on your next birthday.