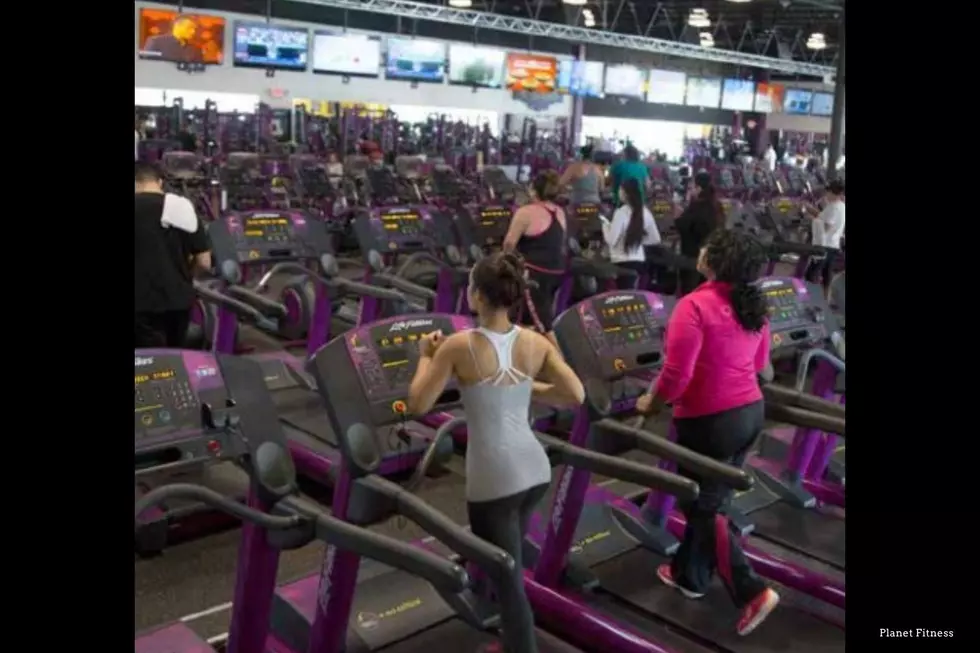 Popular Gym in Minnesota Offering Free Membership to Teens
Planet Fitness
If you've got teenagers, finding inexpensive things to do to help them stay busy and active that doesn't involve video games is a challenge, especially in Rochester. 😖  A little bit of good news popped up in my inbox the other day and one business in Minnesota wants your teens to hang out with them, for free, all summer long.  Oh, and 10 teenagers are winning $10,000 each!
Planet Fitness Locations in Minnesota and Throughout U.S.  Offering Free Memberships to Teens All Summer
My kids are at the age where they are hanging out most days at home during the summer or at work while I am also at work.  I know that they would love to sleep in and play video games or watch YouTube all day if possible but I really would like them to move more.  Like, a lot more.
It is almost like Planet Fitness could feel my parenting dilemma.  In my inbox was the news that Planet Fitness was offering free memberships for teenagers who are 14 to 19 years old for their High School Summer Pass program.
Back in 2019, Planet Fitness launched this program and saw more than 900,000 teenagers sign up.  Because they can track how many times you workout, they saw more than 5.5 million workouts happen in the summer by the teenagers that signed up.
How to sign your teenager up for the free memberships at Planet Fitness in Minnesota
The process is really simple to get your teenager signed up for the free memberships at Planet Fitness.  Here's how it works and the link to sign up:
The free membership is for teenagers who are 14 to 19 years old
The free membership is for any Planet Fitness location in the United States.  However, the location the teen signs up at is the only location they can use during the free summer program
If a child is under 18, a waiver needs to be signed by the parent or guardian.  The parent or guardian does not need to be at the club for the workouts though.
Teens can start working out for free on May 15th
Get signed up and learn more at PlanetFitness.com/SummerPass
Learn more about the FREE High School Summer Pass at the Planet Fitness website. 
What gym do you think is the best in Rochester?
What gym do you love the most in Rochester?  What perks are your favorite?  And what do you think is missing in town?  Let me know over on my Facebook page - Jessica On The Radio. 
I've been a member at a lot of the gyms in Rochester.  In fact, I've even worked at quite a few of those and may have even taught you a class or two back in the day.  I'm still certified in quite a few exercise and health-related types of classes but I've moved away from talking into a microphone in a workout room to a radio studio.  It's a lot less sweaty where I am at now.  I really think that Rochester is missing out on 2 huge opportunities.
We need a real boxing gym.  I'm talking about a ring or 2 and a community that is similar to what we had at 2nd Street Gym before that was torn down.  To a lot of people, that might seem scary but that was one of my favorite places and one of the best workouts I've ever had.  Plus, it allowed everyone and every ability to come in, even had programs for youth.
We need more places that support families.  If you didn't hear, the YMCA closed the doors on their building at the end of January last year and now you can go to the RAC, but a huge majority of people in our community can't afford that gym, including my own family.  It is way out of our price range for a family.  Finding an affordable gym that offers childcare is a must too for a lot of families that I know.  Maybe someday we will have an affordable option for all families in town.
20 of the Worst Jobs to Have in the Summer Heat
We've had quite the heat wave this summer throughout the United States. But what would be the worst job to have in Minnesota, Iowa, Illinois, Wisconsin, or anywhere that is feeling temperatures higher than 90 degrees and that hot, sticky humidity? We took a poll on social media and below are the top answers for the worst jobs to have in extreme heat.