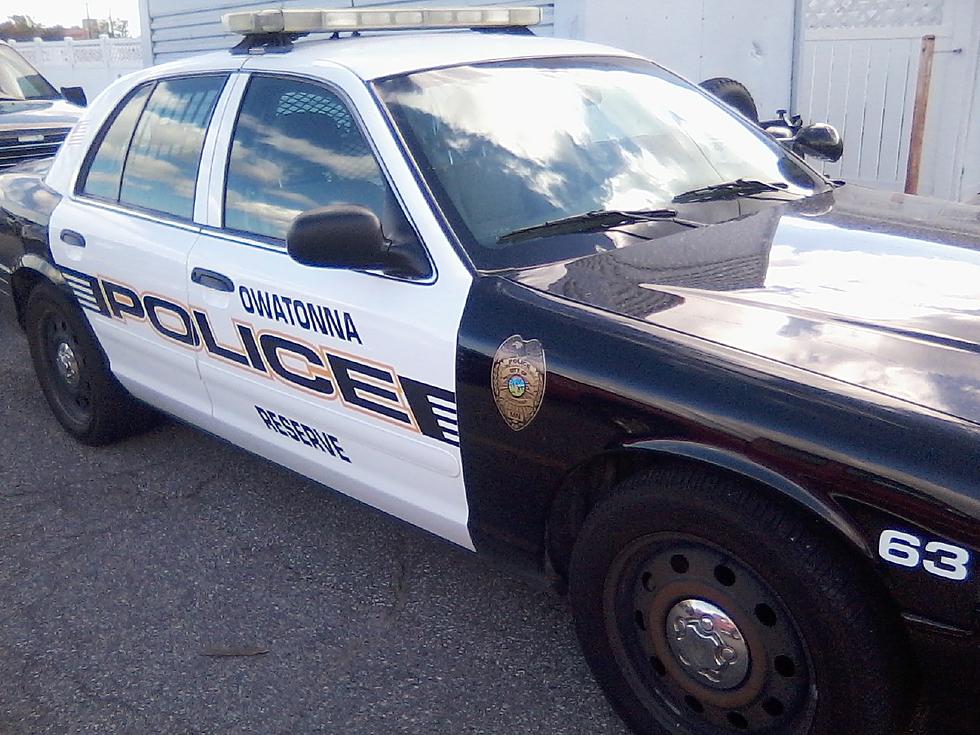 Owatonna Police Recover Stolen Vehicles
Roy Koenig/Townsquare Media
In separate incidents recently, the Owatonna Police Department (OPD) recovered stolen vehicles according to the weekly Just the Facts e-newsletter from the department. One time it led to an arrest. Police are asking the public for assistance in the other one.
Sunday, December 13 an officer made a traffic stop due to a light violation. The newsletter reports, "Due to the vehicle bearing Minnesota dealer plates, the officer ran the vehicle identification number and learned the vehicle was stolen...in connection to a burglary that took place at Seykora Automotive on December 7."
A search of the vehicle led to discovery of a backpack with a cell phone and methamphetamine. The driver, 32-year-old Jonathan Miller of Waseca, was arrested and charged with 5th degree possession of a controlled substance and driving after revocation.
In the other incident, police found a 2003 Chevrolet Malibu in the parking lot of the Executive Inn. The vehicle was reported stolen from Coon Rapids. The OPD is seeking information on the individuals pictured in the newsletter and below. Contact the Detective Bureau of the Owatonna Police Department with info at 507-774-7207.
Enter your number to get our free mobile app
On the brighter side, Owatonna Police chief Keith Hiller teamed up with Samantha Hiller and the Sunshine Club, along with Andi Arnold of the Steele County Safe and Drug Free Coalition, to donate 100 gifts to the Toys for Tots program. About 500 families are receiving support from the effort this year.
Just the Facts also reports that Nathan Heeren is leaving the OPD for a position with another agency. Heeren joined the Owatonna force as a community service officer in 2017 and became a police officer in 2018. "We wish Nathan the best of luck in the next phase of his law enforcement career. With Nathan's departure, we have opened a firing cycle to replace him." Go here for more information.
KEEP READING: 10 Safest Neighborhoods in the Faribault/Owatonna Area
MORE TO EXPLORE: The 30 Highest Paying Jobs in Minnesota