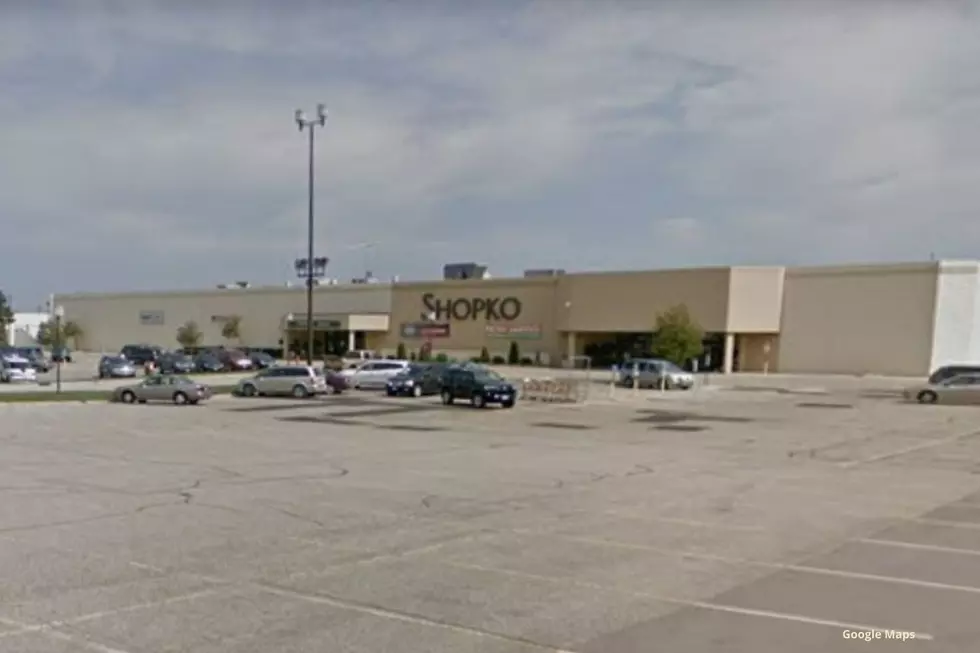 UPDATE: Looks Like Something New is Going in the Old Shopko Store in SE Rochester
Credit: Google Maps
Something new is getting ready to open in the old Shopko South Store in Rochester, Minnesota!
One of the vacant buildings that really bothered me is the empty Shopko South store.  It was really looking run down and the empty vibe it gave off just wasn't a good thing for Rochester, Minnesota.  It just made our town look sad sitting there alone and empty.  Thankfully, a new store is opening in this old space but before opening day happens, they need some employees.
Here's What's Going in the Old Shopko South Store:
According to the permit filed on June 7th, 2021, a plan is in review for the following work to be done at 2820 Broadway Ave. South in Rochester, which is the old Shopko South building.
Tenant improvement of the existing Shopko South building. Exterior refresh with new main entry, interior remodel with demolition of a portion of the mezzanine, new lighting and RTU's. (At Home Store)
What is an At Home Store?
Since I already know what you are thinking, I did some Googling to figure out what an At Home Store is, cause this is the first I'm hearing of it too.  Here's the rundown based on my 2 minute Google research: this store will have furniture, decor and pillows, rugs, curtains, wall decor, kitchen and dining items, bed and bathroom accessories, items for storage and cleaning, outdoor and also seasonal items.  You can take a peek at their website here if you'd like to start browsing.
In other words, an At Home Store sounds like a Shopko.  No wonder they like this building!
How many At Home Stores are in Minnesota now?
Looks like Rochester's store will make it #3.  There is currently an At Home Store in Burnsville and another one in Blaine.
Need a job?  At Home is now hiring for the Rochester, Minnesota store!
I know everyone seems to be hiring right now but just in case you are on the search too, At Home is hiring for pretty much all of their positions.  If you are on the hunt for something new, check their job postings here.
Remember when we asked you what should go in the old Shopko location?
It wasn't that long ago that we were all trying to come up with ideas of what should go in this Shopko store.  People were very creative with their ideas.  If you missed that brainstorming session, just look through the list belowl
10 amazing ideas for what should go in the old Shopko South store
The old Shopko South store has been sitting empty for quite some time - other than a few Halloween costumes being sold for a few months. The outside looks horrible and it is starting to look more like a haunted house than a place that is viable. So, just in case anyone has some cash laying around and a desire to start a new business, here are a few ideas that people in Rochester had for this space.