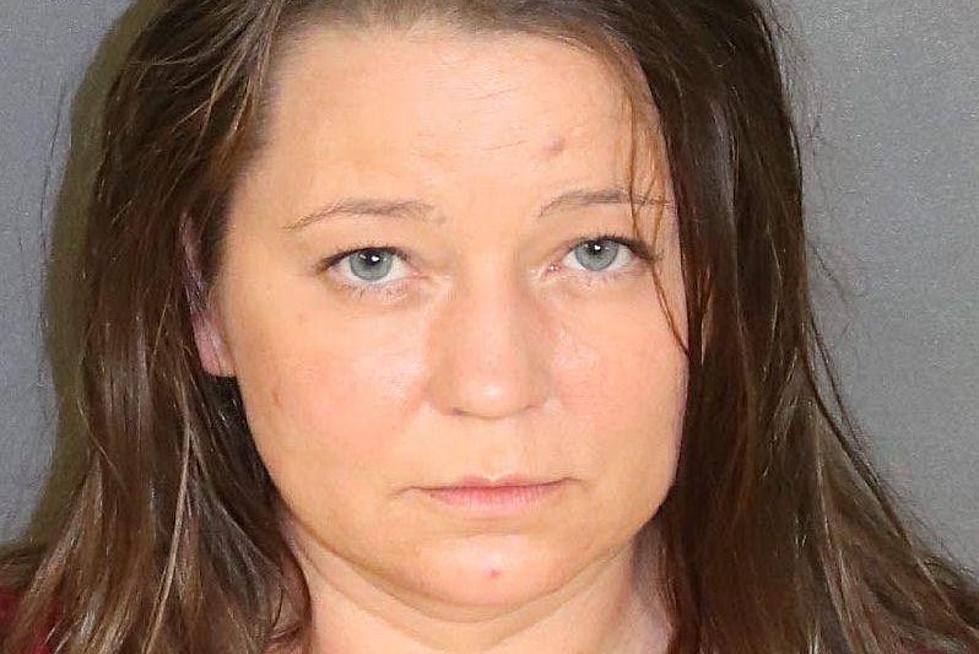 Minnesota Woman Admits Sex Trafficking Her Young Daughter
St. Louis County Sheriff's Office photo
Virginia, MN (KROC AM News) -  A northern Minnesota woman has admitted sex trafficking her young daughter to men numerous times in exchange for money and drugs.
The girl said it started when she was 11-years old.
The woman is now facing a recommended prison sentence.
St Louis County authorities charged 36-year-old Daisy Joy Buley of Ely last year with first-degree criminal sexual conduct and first-degree aggravated sex trafficking. During a court hearing last week, she pleaded guilty to the second count and will be sentenced in March.
(CLICK TO ENLARGE)
Under a plea agreement, she is facing a recommended prison sentence of 90 months.
(CLICK TO ENLARGE)
According to the criminal complaint, Buley's 17-year-old daughter told investigators about the abuse last year. She said the trafficking involved several men and took place between 2014 and 2016.
Here is a portion of the criminal complaint:
A Juvenile Victim A recalls six additional times that she was trafficked by BULEY. These occurred after Juvenile Victim A and BULEY moved to Ely, St. Louis County, Minnesota. The day before each of these assaults, BULEY would tell Juvenile Victim A that she could not eat, and to take a shower, shave, and "get pretty" for the men. The day of each assault, BULEY would put Juvenile Victim A in the backseat of the car and drive to the residences of the men, which were all in small towns. Once at the residence, BULEY would bring Juvenile Victim A and start talking about drugs with the men, with whom she was familiar and friendly. BULEY would then leave, and the men, estimated to be between 40-60 years old, would take Juvenile Victim A into a bedroom. All of the men were much larger than Juvenile Victim A, and the men "were not gentle" with her. Juvenile Victim A stated the men hurt her by holding her down, and left bruises on her where they grabbed her on her arms, throat, thighs, and waist. Juvenile Victim A stated that during these assaults she felt disgusting and talking about it makes her nauseous. During the assaults Juvenile Victim A said that she was scared and that it felt like the men were "ripping" her body.
A judge has ordered a psychological/sexual evaluation of Buley prior to sentencing.
The 25 Best Places to Live in Minnesota
Stacker
compiled a list of the best places to live in Minnesota using data from
Niche
. Niche ranks places to live based on a variety of factors including cost of living, schools, health care, recreation, and weather. Cities, suburbs, and towns were included. Listings and images are from
realtor.com
.
On the list, there's a robust mix of offerings from great schools and nightlife to high walkability and public parks. Some areas have enjoyed rapid growth thanks to new businesses moving to the area, while others offer glimpses into area history with well-preserved architecture and museums. Keep reading to see if your hometown made the list.