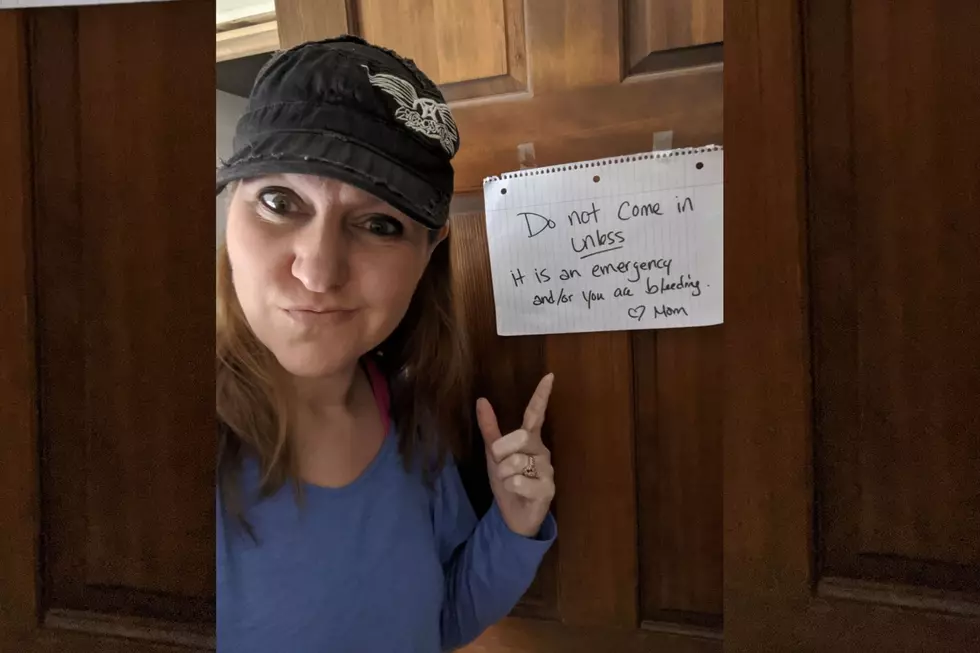 Minnesota Mom Shows What It Is Really Like To Work From Home With Kids (Photos)
Credit: Jessica Williams
Ok, parents, if you are attempting to work at home with kids during this whole Covid-19 mess, you deserve a break.  I'm not talking about a break with your kiddos at your side as you get to watch Frozen 2 for the 542nd time with them.  That is NOT a break.  Every parent who has met the challenge of working from home with our kids is in need of a big 'ol vacay!  It's time to get real and vent...for just a moment.
I'm writing this on the start of my work week and Monday's are better than Fridays for me, but they are still "a Monday".  I do have the luxury of spending some of my day at work in a soundproof studio chatting on some fun radio shows and recording commercials for amazing places.  The other half of my day is not as luxurious.  In fact, let's just run down my afternoon and past few months for ya, and see how much our "working from home" situations are similar.
What it is Really Like to Work from Home with Kids
Thank you for letting me real with you for a moment.  Not sure about you, but I'm feeling like a huge weight is off of my chest.  Talking about all of my working from home frustrations has helped me a ton today.  To keep these good feelings going, I might just need to have a big vent session on Instagram live each day to get it all out.  If this Covid-19 stuff keeps going on much longer, you can guarantee that will be happening.
What's been the biggest challenge for you while we are dealing with Covid-19?  Is it working from home?  Maybe it is finding childcare now or trying to figure out plans for the fall with your kids?  You could also still be on the hunt for Chlorox wipes like the rest of the world.  Go ahead and get real with me too and let me know by sending me a message over on my Facebook page (Jessica On The Radio) or DM me on Instagram.
READ MORE: Here are 50 ways you can improve your work from home lifestyle