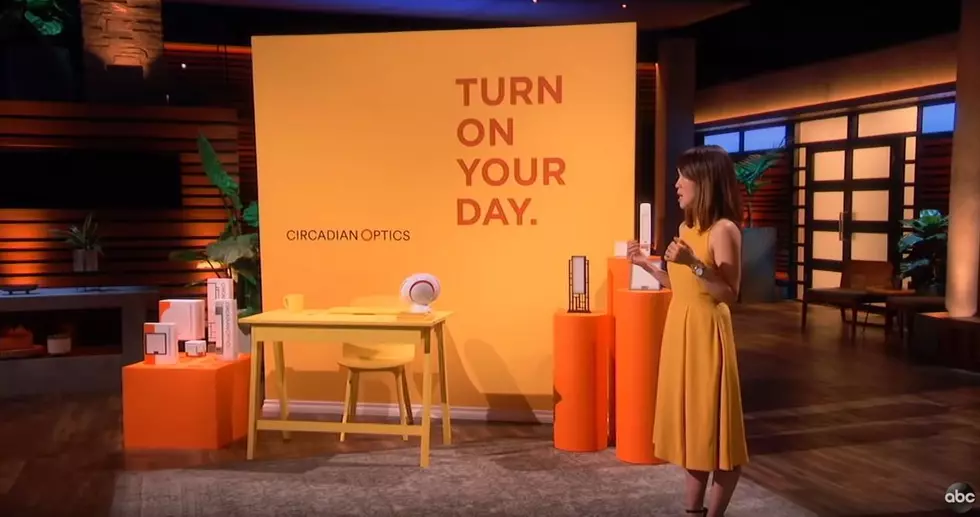 Minnesota Entrepreneur Gets $750K Investment on 'Shark Tank'
Credit: ABC via YouTube
Amber Leong owns a business called Circadian Optics. Her company sells LED light-therapy lamps. She was inspired to create this company because she's a Minnesotan and understands the struggle of winter days with little sunlight. She presented her company on 'Shark Tank' and ended up getting a $750K investment "from Mark Cuban and Lori Greiner, in exchange for a 20 percent stake," according to Bring Me the News.
That's incredible and I'm also strongly considering buying one of her lamps, but her background is also pretty incredible and how she got where she is today.
Amber grew up in Malaysia and her family was poor. Bring Me the News says "her family cashed out their retirement fund and borrowed from [family and] friends to pay for Leong to fly to America on a one-way ticket and take a semester of college at Bemidji State University."
Amber was here for 9 months when she was diagnosed with toxic shock syndrome and was given a 50% chance to live. She ended up surviving and decided she needed to do something with the life she was given.
She decided to got o grad school, has been earning a six-figure salary since (and she has been able to send money back home to her parents), and started Circadian Optics with her husband.
Amber told her story on 'Shark Tank' and Mark Cuban decided to throw in an extra $50,000 for her to send home to her parents.

Hang out with Carly Ross on The Mighty 920 KDHL weekdays 1-5pm!