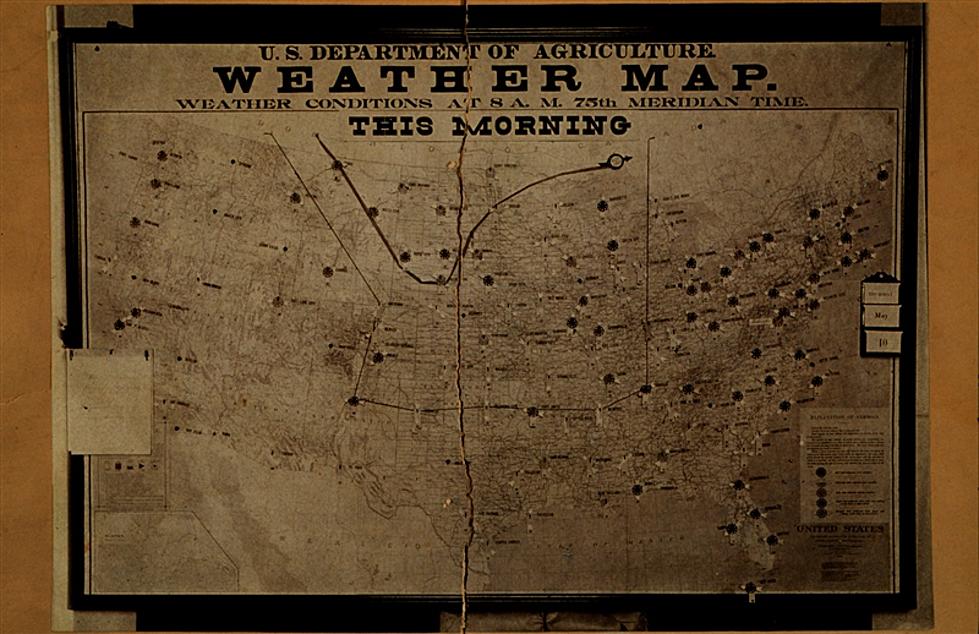 Mini-Hurricane Hit SE Minnesota 72 Years Ago Sunday
NOAA
Rochester, MN (KROC-AM News) - Rochester has long been known to be a windy city.
In fact, one source has ranked Rochester as the 2nd windiest city in the entire country.
But did you know the city was once hit by a mini hurricane?
It happened on this date - Oct. 10th, 1949 
The National Weather Service says the record-setting winds were part of a powerful storm system that blasted southeast Minnesota and became known as:
The Wind Storm of October 10, 1949:
The low pressure system responsible for this wind storm developed over northeast New Mexico during the morning of October 9th. This system rapidly intensified as it moved north northeast through the Central Plains during the evening of the 9th and early morning hours of the 10th (Fig.1). By 6:30 am on the 10th, a very strong low pressure area was located over central South Dakota. It was about that time that Huron, SD recorded a barometric pressure reading of 28.70 inches (972 millibars) which was a record for that location. An occluded front extended southeast of this low pressure system across Iowa. This front moved north through Iowa, southern Minnesota, and southern Wisconsin during the morning, and then through northern Minnesota, northern Wisconsin, and western Upper Michigan during the afternoon.
Shortly after this front moved through, the south winds increased rapidly. From late morning through the afternoon, winds up to hurricane force were experienced across much of Minnesota, northern Iowa, western Wisconsin, and western Upper Michigan. At 1:27 pm October 10th, the airport in Rochester, MN recorded sustained south southwest winds of 65 mph with gusts to 100 mph. In La Crosse, WI, the sustained winds reached 57 mph with gusts to 75 mph. In Austin, MN, the sustained winds reached 45 mph with wind gusts to 82 mph.
These winds partially or totally destroyed barns, outbuildings, garages, silos, hangars, neon signs, billboards, greenhouses, windmills, water towers, and drive-in-theaters (including one playing "Gone With the Wind" in Austin, MN). Shingles were torn off roofs and hundreds of trees were uprooted. Telephone and electric power service was badly disrupted. The winds also blew in numerous plate glass windows injuring several people. Corn crops across the region were flattened. The damage to corn was greatly reduced by unusually favorable weather that followed the storm and permitted hand picking. However, the loss was considerable as much of the salvaged corn was good for livestock feed only, and in many instances extra labor had to be hired. Orchardists in La Crescent, MN were wringing their hands as they viewed the wind's havoc among the apple trees. Thousands of bushels of late apples were torn from branches and were declared of little commercial value. Structural damage in Minnesota, Wisconsin, and Iowa was estimated at $6.5 million. The Associated Press reported that the wind storm caused 16 deaths (4 in Minnesota and 6 in Wisconsin).
This major weather event occurred the same year as a historic blizzard that slammed the region.
News update:  Woman still hospitalized after being severely burned at a SE Minnesota campground during Labor Day weekend.
11 of the Most Devastating Weather Disasters in Minnesota Throughout The Years
We might be full of lakes and "nice" but Minnesota has had its fair share of horrible and nasty weather. Throughout the years we've had floods, fires, storms that have crushed stadium roofs flat, and tornadoes that have destroyed lives.