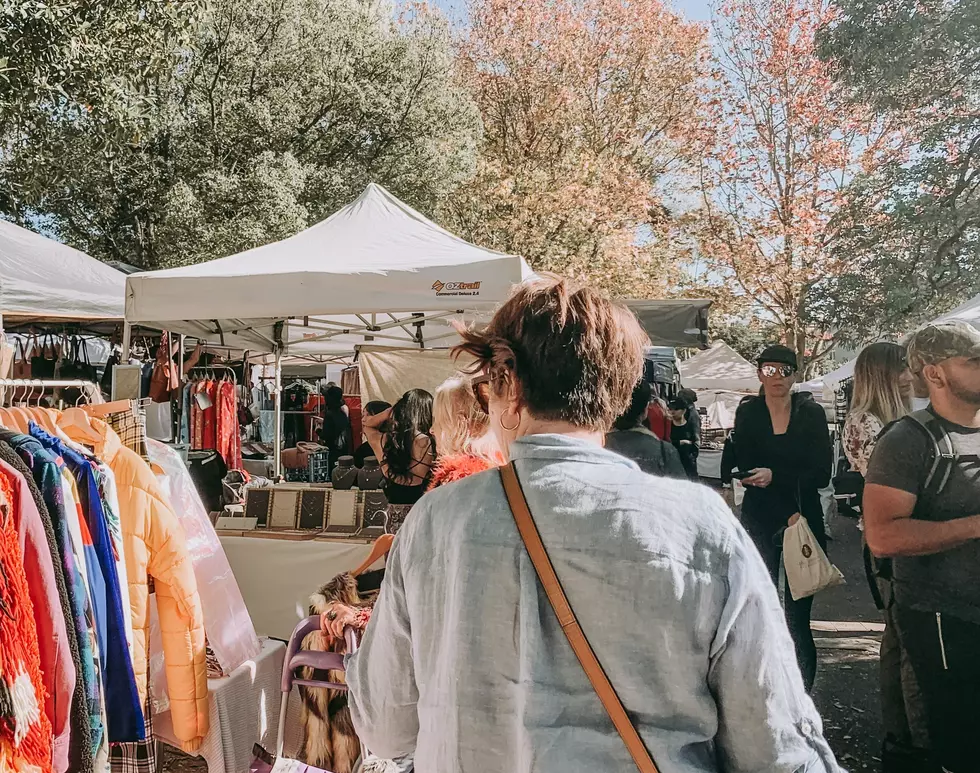 "Lot 31″ Pop Up Market Opens Today in Rochester
kate-darmody-ogNUiqIYQ-I-unsplash
The weather will be really nice for the first "Lot 31" pop up market in Rochester, Minnesota today. Sunny skies are expected with high temps in the low 80s. It will be a perfect day to eat and shop outdoors.
The parking lot market is presented by the Mayo Clinic with the goal of helping people "discover opportunities to engage with local food creators, entrepreneurs, and makers." Below you'll see what's planned and which restaurants will be featured today for the first of six pop up markets.
"Lot 31" Pop Up Market Opens Today in Rochester
The public is invited to the outdoor events each Wednesday to enjoy local restaurants while shopping local vendors and listening to music.
See today's featured vendors and restaurants below.
"It's a Whimsical Life" will be in the Threshold Arts tent today starting at 11:00 AM.
Stop by to learn how to make pom earrings and ornaments. Plus, visitors will enjoy live music from Eleanor Sievers 12-2pm!
Organizers are looking to add more vendors and entertainers. If you're interested in being a part of these pop up markets you can apply here.
Food options at Lot 31 Pop Up Market
There will be plenty of foods to pick from each week and the pop up market has a feature designed to serve busy employees that can't hang out for very long.
Lot 31 offers an "Order Ahead" option that "will allow Mayo Clinic staff, or anyone unable to take long breaks, the chance to enjoy the local eats."
This week's featured restaurants include:
Almadina Restaurant
Pasquale's Pizzeria
Rachel's Kitchen
Smash-it Burgers
Blea Duck Food Truck
Rochester's Lot 31 Pop Up Market Location and Hours
The pop up market will be held for six straight Wednesdays starting August 31st and will be open from 11:00 AM until 3:00 PM.
Lot 31 will be set up at the northeast corner of 2nd Street SW and 11th Avenue SW in Rochester, Minnesota.
The pop up market is free to attend and open to the public.
20 Food Trucks You Can Find Around the Rochester, Minnesota Area
There are lots of different food trucks around Rochester, Minnesota where you can grab a coffee or something delicious for dinner. Check out these 20 food trucks you'll find around the Rochester area.