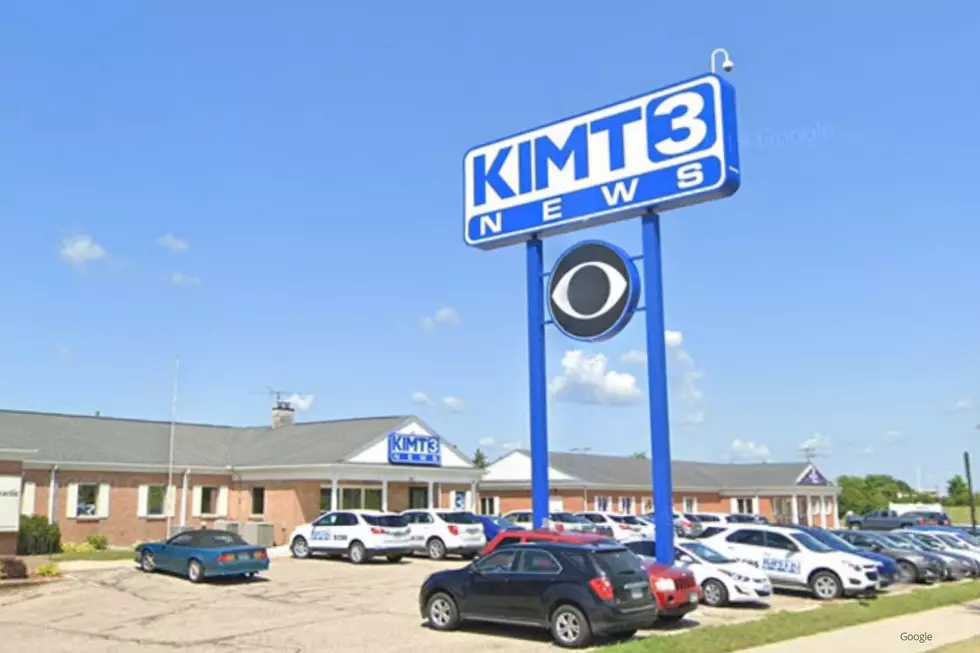 Last Day for Popular News Anchor in Southeast Minnesota is Friday
Google
Friday is the last day for a news anchor that Southeast Minnesota has been watching for 24 years.
Friday is the Last Day for Popular News Anchor in Southeast Minnesota
My radio show in Rochester is during the 5 o'clock news so I am not normally watching TV at that point but I know many people in Southeast Minnesota tune in on a regular basis to get updates.  Friday, September 30th, is the last day for a news anchor at KIMT that we've been watching for 24 years.
Amy Fleming posted the bittersweet news earlier this week on Facebook letting everyone know that she has accepted a new job and will be leaving the world of TV.
Today I mark 24 years at KIMT. I still remember walking through the doors for the very first day on September 28, 1998!
But the time has come for me to walk through a new door. I've decided to make the leap and try something new.
I've accepted a new role outside of television!
I will be working at Sukup Manufacturing as Community & Internal Communications Coordinator.
To say I'm excited is an understatement! They've been wonderful to work with in making this new transition and I'm looking
forward to what's in store at this family-owned and operated company.
I left open the possibility I may fill-in on the news from time to time, but for now this Friday will be my last day on the air.
I will certainly miss anchoring the news, and all of YOU welcoming me into your homes when you turn on the news at 4pm and 5pm each day.
It's fun to look back through the years....so many memories!
I started anchoring the 5pm news in March 1999, a mere 6
months after starting at KIMT.
It's always been a newscast I've cherished and felt close to through the years.
Then in 2007 we started "First at 4" and I've been anchoring that newscast also since it hit the airwaves. I had a long running segment "Covering Your Health" at 10pm, and I anchored the Band
Festival Parade Coverage for nearly every year I've been at KIMT.
In between all of these years, I would report and meet wonderful people across north Iowa and southern Minnesota.
From that first story I did on "pirate bugs" to murder trials, and health stories, to doing the scheduling for the newsroom, and
working to coordinate the daily news content, and helping manage the newsroom staff….I've experienced it all! I even had the chance to do sports & weather!
In the news business, there's always something new each day!
Most importantly, how cool is it that I was able to work 24 YEARS at my hometown TV station?!?! What a blessing it has been for me to be close to family and friends doing what I love!
If you know me, you know I rarely would miss a basketball, baseball or softball game for Madi or Treyton! I'm thankful KIMT has allowed me to be a mom and a TV anchor. Family is very important, and they've always been so great about understanding my kids come first!
I'm excited Sukup Manufacturing is family oriented also, and value that family/work life balance greatly.
Thank you to all of my News Directors through the years.
Thank you to my close friends and colleagues I've worked with!
I still have friendships with some of the great people I worked with...You all know who you are!!!
Thank YOU for watching!!!
Wishing you the best, Amy!  And thank YOU for being a voice in our communities the last 24 years.
11 of the Most Devastating Weather Disasters in Minnesota Throughout The Years
We might be full of lakes and "nice" but Minnesota has had its fair share of horrible and nasty weather. Throughout the years we've had floods, fires, storms that have crushed stadium roofs flat, and tornadoes that have destroyed lives.