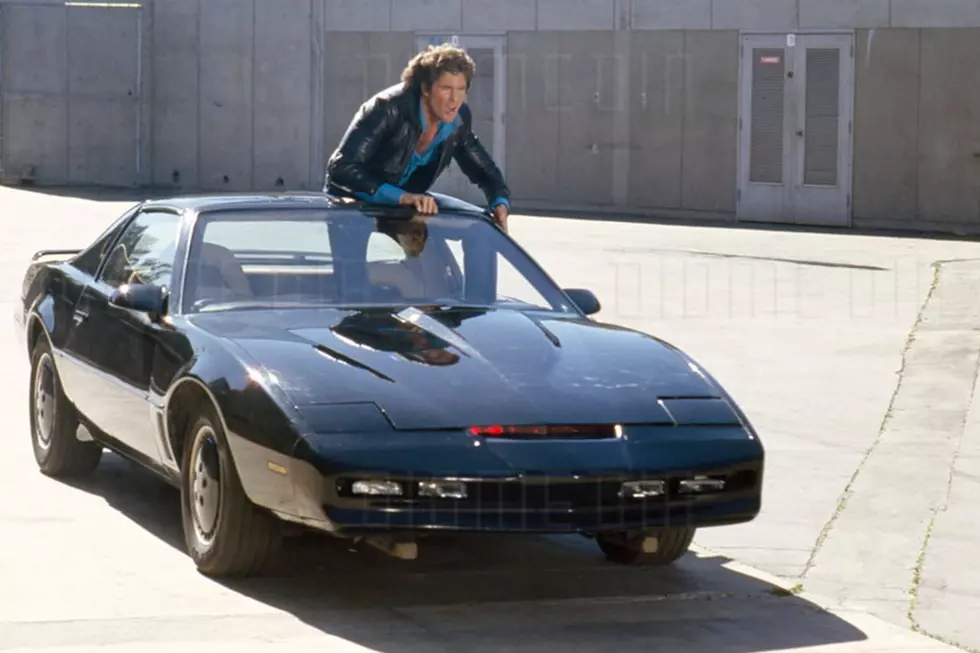 'Knight Rider' Is Being Rebooted Again, This Time as a Movie
NBC Universal
Fans of the Iconic 80's tv series maybe excited, or not depending on your mindset, to hear that the show is making a comeback.
The Original 'Knight Rider' series stared David Hasselhoff as crimefighter Micheal Knight, and featured a high-tech AI Pontiac Trans-AM by the name of K.I.T.T. (Knight Industries Two Thousand). The series aired from 1982-1986, spanning 90 episodes over four seasons. From Hasselhoff, to the iconic car and catchy theme song, 'Knight Rider' was a hit during the 80's and to this day still has a huge fan base.
While no official date has been announced for when the Reboot will hit the silver screen, all parties involved are currently working on development plans and are keeping very quiet about any and all information regarding the show.
Enter your number to get our free mobile app
CHECK IT OUT: The Best Movie Character Names of the 1980s
Wake up with Jarred Becker every weekday morning from 6a-10a on AM 1390 KRFO
Connect with me on Social Media!
Twitter - @Jarred_Becker
Facebook - Jarred Becker