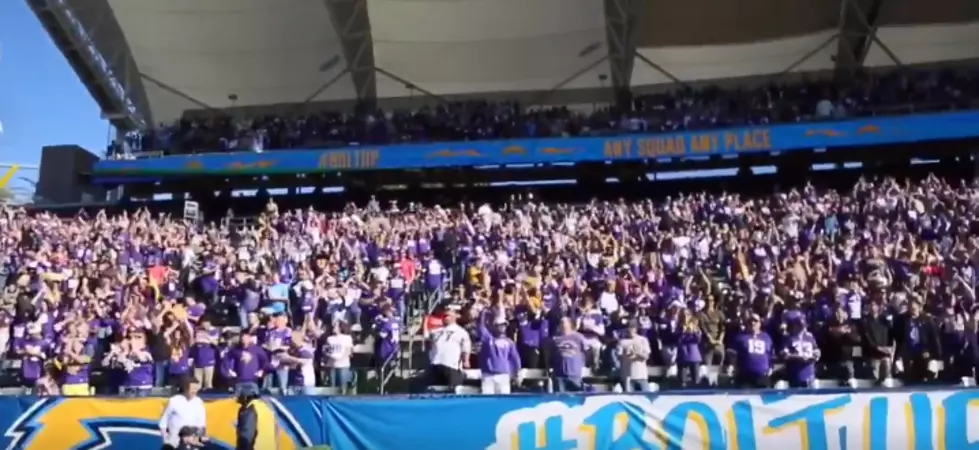 It Looked Like A Home Game For The Vikings In LA Yesterday
Image Credit: @vikings via Twitter
There was a whole bunch of purple in the stands in LA yesterday as the visiting Minnesota Vikings took on the Los Angeles Chargers at ROKiT Field at Dignity Health Sports Park. The Vikings came away with a win, 39 - 10, and eliminating Da Bears from the postseason with the win. If you watched the game on TV you probably saw what I saw, and that was plenty of Vikings jerseys, and even a Skol chant breaking out. 
It was something that was brought up a lot on social media during and after the game with the Vikings official Twitter account driving home the point with this tweet.  

The Vikings had 7 takeaways in the game, the most in 24 years, and did enough to win that game. Next up for the Vikings, the Green Bay Packers, Monday Night Football. The game is at US Bank Stadium and the winner of the game will more than likely win the NFC North.
Enter your number to get our free mobile app