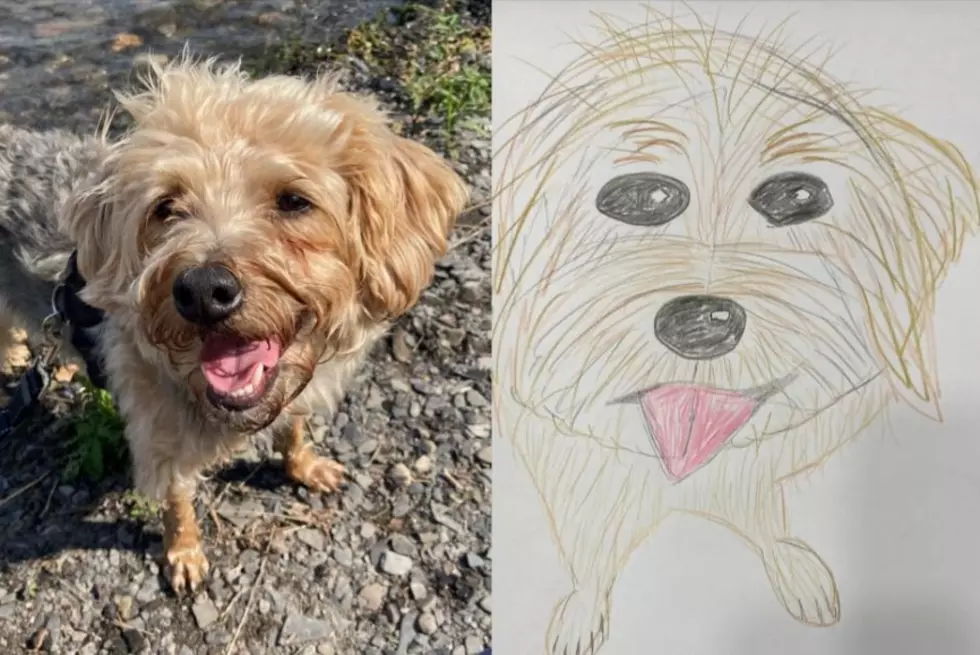 Iowa Animal Rescue Offers Popular, Poorly-Drawn Pics of Your Pet
Iowa Farm Sanctuary/Instagram
There are lots of ways organizations raise money, but one of the most hilarious has to be these poorly-drawn pictures of pets being offered by an animal sanctuary in Iowa.
If you're a pet-lover (like I am), then you'll probably want to make sure you take advantage of this opportunity to get this unique keepsake of your four-legged furry friend. It's a Poorly-Drawn Picture of Your Pet, and it's a fundraiser currently underway for the Iowa Farm Sanctuary (IFS), an animal rescue in Oxford, Iowa (near Cedar Rapids, about three hours south of Rochester.)
In case you haven't heard of Iowa Farm Sanctuary, they're an incredible non-profit rescue that provides "a safe haven to rescued farm animals in need of love and compassion while providing humans the opportunity to experience the unique sentience and intelligence found within these animals," their site says.
And, through 11:59 pm Saturday, June 18th, 2022, you can order one of these hilarious poorly-drawn pictures of your pet (with a $25 donation to IFS.) Here's more information, according to the IFS Facebook page:
For a $25 donation, you'll receive a lovingly drawn portrait of your precious companion! Our volunteers (with a wide range of artistic abilities) are eagerly waiting to create one-of-a-kind works of art, especially for you! Your portrait might be created by a real artist, but chances are it will be drawn by a volunteer with no art experience—and honestly, that's what makes this so fun!
I just submitted a picture of our dog, Asher, and can't wait to see what his poorly-drawn picture looks like! And, yes, 100 percent of the proceeds from the Poorly-Drawn Pet Pictures fundraiser will benefit the rescued residents at IFS.
If you're interested in getting your own Poorly-Drawn Pet Picture, you can order one HERE.
Listen to Curt St. John in the Morning
Weekdays from 6 to 10 on Quick Country 96.5
Why do cats have whiskers? Why do they meow? Why do they nap so much? And answers to 47 other kitty questions:
Why do they meow? Why do they nap so much? Why do they have whiskers? Cats, and their undeniably adorable babies known as kittens, are mysterious creatures. Their larger relatives, after all, are some of the most mystical and lethal animals on the planet. Many questions related to domestic felines, however, have perfectly logical answers. Here's a look at some of the most common questions related to kittens and cats, and the answers cat lovers are looking for.
[carbongallery id="62017993b386a141653bf469"