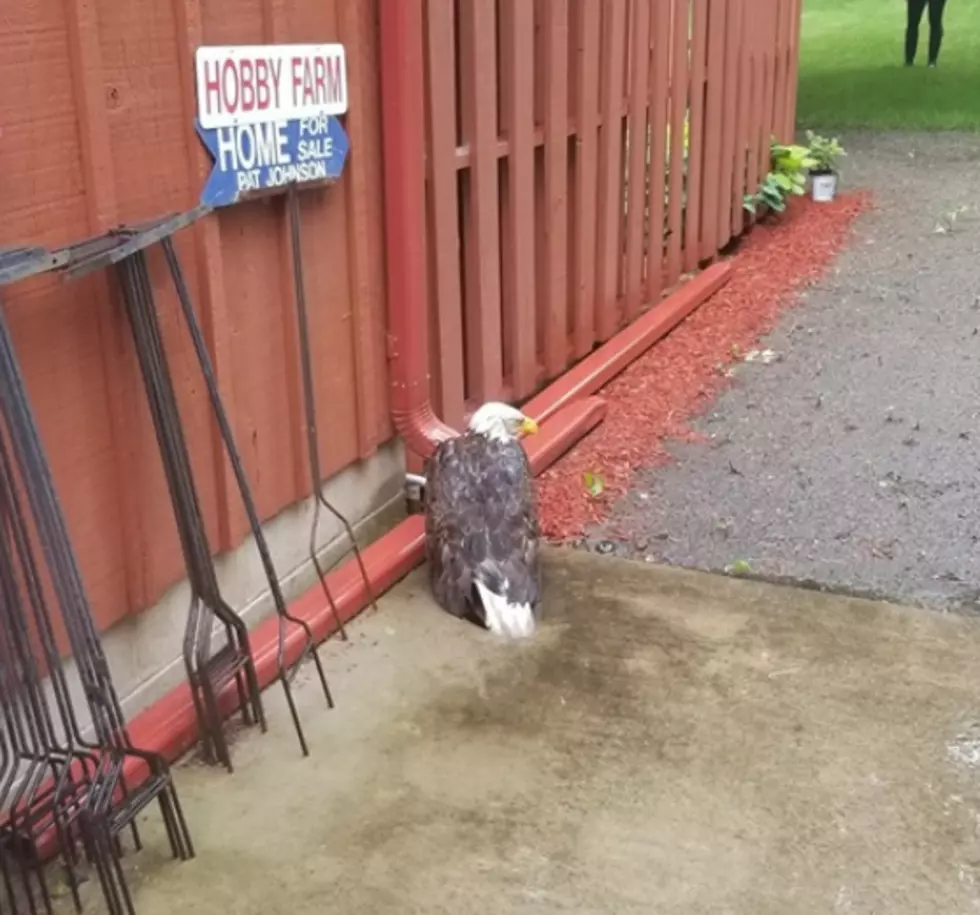 Injured Bald Eagle Saved By Northfield Police Department
Image Credit: City of Northfield via Facebook
Timing is everything. It just so happens that an injured bald eagle was in need of some assistance the week of the 4th of July in Northfield. On Monday the Northfield Police Department had fielded several non-emergency phone calls about an injured eagle within the town and after a few unsuccessful tries were able to finally capture the injured symbol of America. 

"Sergeant Scott Johnson and Officer Drew Wierson rescued an injured bald eagle on Monday, July 1! They braved the rain and talons to get the eagle secured so it could be transferred to the University of Minnesota Raptor Center.
Over the last couple of days, the Northfield Police Department fielded several calls from concerned residents regarding the injured bald eagle. Officers saw the eagle on two occasions, but it flew away, although it did appear to be injured. Finally, on Monday, July 1, officers were able to capture the eagle in a blanket and place it safely into a kennel.
The Police Department thanks the residents who took the time to call us and to the Raptor Center for their guidance and care for the injured eagle.
We're wishing the bald eagle a full and speedy recovery!"
Always contact a licensed professional. If you are unsure of who to notify, you can contact The Raptor Center or appropriate agencies in your area:

The United States Fish and Wildlife Service (USFWS)
Your state's Department of Natural Resources or Department of Game, Fish, and Parks
Your local sheriff's office