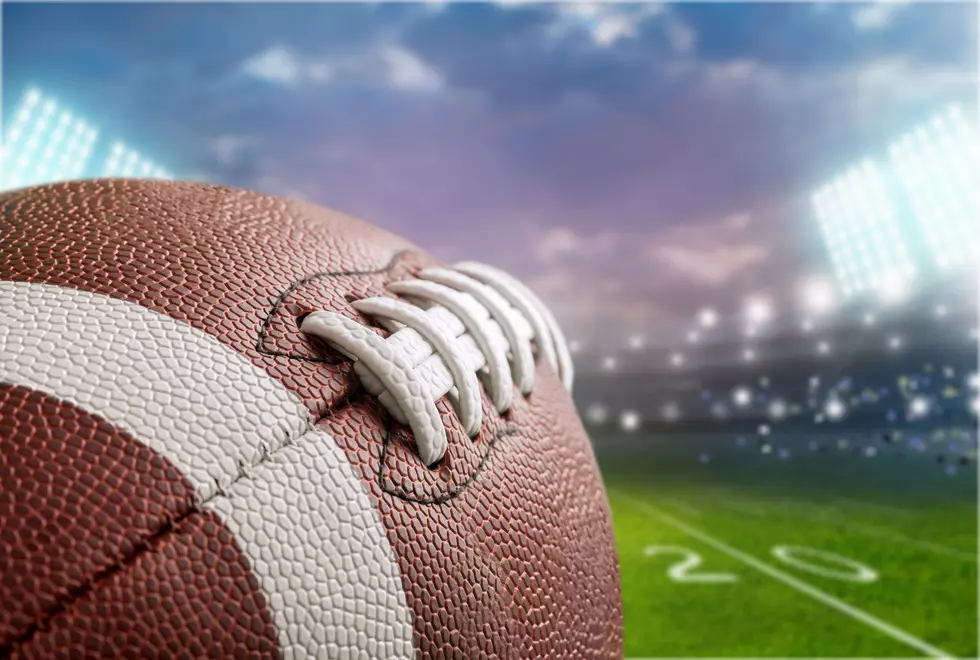 Houston's Defense Leads Way Past LeRoy-Ostrander
Getty Images/iStockphoto
The #5 seeded Houston Hurricanes offense was tough to slow down, but the Hurricanes defense was impressive in the 44-18 win over #1 seeded LeRoy-Ostrander in the Section 1 Semifinals Saturday night in LeRoy.
It was a fast-paced first quarter as LeRoy-Ostrander and Houston traded touchdowns on the first four possessions of the game.  Chase Johnson ran two in for the Cardinals and Wyatt Walters found the end-zone twice for Houston. Then, the turning point.
The Hurricanes recovered an onside kick and threw a double pass on the very next play where Alex Van Gundy hit Caiden Olson, who made a tremendous one-handed catch, for a 57-yard touchdown and a 20-12 lead.
From there, the Hurricanes dominated upfront and used their defense to slow down the running game of LeRoy-Ostrander. The Cardinals offense was great all season long and proved well to start the season 9-0. Houston just found a way to slow down the running game and got the Cardinals off schedule to get the lead and the win.
Ben Walters was all over the field for Houston. He had four runs over 30 yards, including an 80 yard run in the third quarter that eventually turned into a Houston touchdown. Wyatt Walters had four scores to help pace the offense, as well.
Houston will draw a tough matchup with #2 seeded Grand Meadow. You will hear the action on 103.1 KFIL Friday night from Austin, Minnesota.