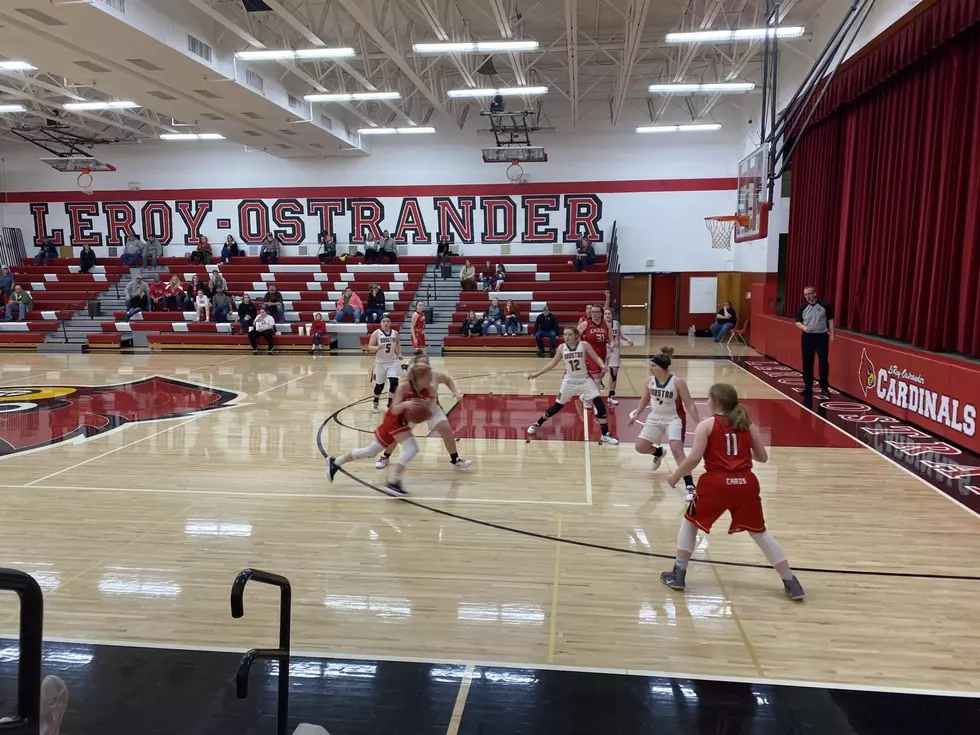 Houston Uses Strong Defense To Top LeRoy-Ostrander
LL/TSM Roch
The Houston Hurricanes used a strong defensive presence to build a first-half lead and carry that to a 62-26 victory over the Cardinals in a Southeast Conference battle.
The Hurricanes were led by Emma Geiwitz who scored 15 while Sydney Torgerson added 11 and 9 rebounds in the win for Houston. The Hurricanes were balanced and were able to move the basketball around the floor to execute their half-court offense, but the key was that they were able to get steals on defense and turn it into easy offense on the other end of the floor.
The Cardinals did a great job of hitting shots once they got near the hoop. Kelly Hanson and Jordan Runde were great at getting shots to fall near the rim, but turnovers were the key issue for the team. When the Cardinals were able to break the pressure with ball movement, they were able to get really good looks near the rim.
The Hurricanes moved to 9-4 on the season with the win, while LeRoy-Ostrander fell to 0-12.
Kingsley Mercantile Game Ball - Emma Geiwitz (Houston)
Enter your number to get our free mobile app