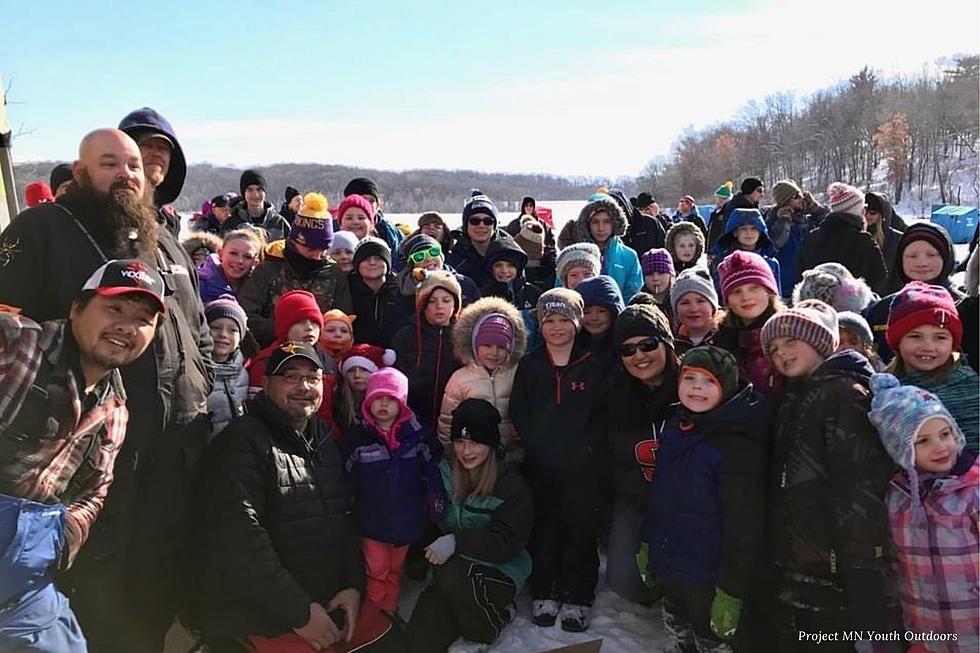 Free Ice Fishing Event For All Kids in the Southeast Minnesota Area
Project MN Youth Outdoors
Free Ice Fishing Event For All Kids in the Rochester, Minnesota Area
It might be extremely cold in Minnesota during the winter but there are so many fun adventures waiting for us to enjoy.  If you've got kids, keep reading because there is a free event on February 18th that your kids will LOVE and they could win some incredible prizes.
Southeast Minnesota's Largest Youth Ice Fishing Expo Planned for February 18th at Chester Woods Park
If you've got kids, add this free event to your calendar!  Project MN Youth Outdoors is once again hosting a free ice fishing event at Chester Woods Park.  This will be the 11th Annual Youth Ice Fishing Expo and if you've had a chance to enjoy the event in the past, you know that there are trophies and a ton of prizes for the kids to take home.
NEW this year are fire pits on the ice AND a live DJ!
Everything You Need to Know About the 11th Annual Youth Ice Fishing Expo
When: February 18th, 2023
Where:  Chester Woods Park
Time:  Registration starts at 10:00 am.  The tournament starts at 11:00 am.
Ages: For kids ages 3 to 15
What to bring:  If you have fishing gear, please bring it to use.  If you don't have fishing gear, it can be made available upon request. You need to dress for the weather so be sure to bundle up in your snow gear.
Cost:  Free!
Lots of prizes! Drawings! and Trophies for top finishers!  There are a ton of sponsors that help make this event happen.  See those sponsors and prizes here.
Learn more at the Facebook event here.
Watch for more fun events throughout the year scheduled by Project MN Youth Outdoors
One page that you'll want to follow on Facebook is Project MN Youth Outdoors.  They've got a ton of fun online contests happening and that's a great spot to get all the updates on the other fun events scheduled for youth in our area.
Let Us Know About Your Events Happening in Southeast Minnesota!
Do you have an event coming up?  Townsquare Media cares about our community and serving our community is important to our team.  If you are part of a local organization or nonprofit that has an event coming up that benefits the community, please reach out to jessica.williams@townsquaremedia.com or contact us through our contact form here.
13 Things You NEVER Want To Do When It Is Freezing in Minnesota, Iowa, and Wisconsin
You know the days when your nose hairs freeze as soon as you walk outside?  Yep - those are days when we get the title of "Hearty Minnesotan!".  Look below because when the temps dip below freezing there are 13 things you NEVER want to do.
13 Things Minnesotans Should NOT Do When It is Below Zero
The temperatures in Minnesota, Iowa, Wisconsin, and Illinois can get to dangerous levels and when you see those numbers dip below freezing, use this as a rule of thumb to keep you and your stuff safe.