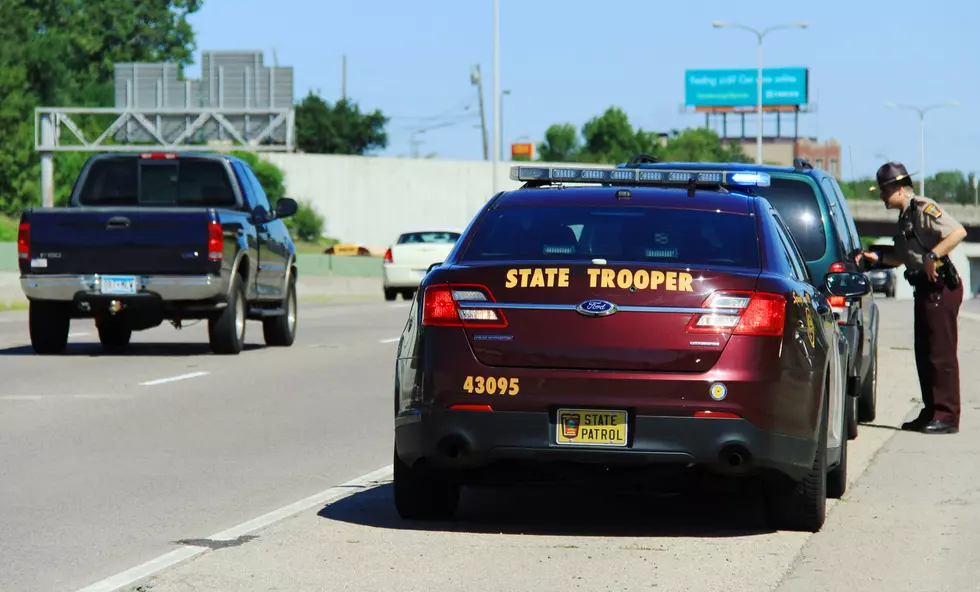 Extra DWI Patrols on Roads and Highways Underway Now in Minnesota
Minnesota State Patrol/Facebook
If you're over the limit, you could be under arrest here in Minnesota.
Driving under the influence (DUI) or driving while intoxicated (DWI) is something extremely dangerous. Not driving while one is impaired is also something we've all heard about for years now, right? Yet, many Minnesotans apparently haven't gotten that message, because police across the state continue to make DWI arrests.
In fact, the Minnesota Department of Public Safety said that as of August 15th, more than 16,000 Minnesotans have been arrested this year for driving while impaired. And that's a trend that has been occurring over the past several years, as well. Check out these sobering DWI statistics:
DWI Incidents
2021: 24,324
2020: 22,653
2019: 27,975
2018: 26,414
2017: 24,862
So, to help combat that problem, between August 19th and Labor Day, September 5th, 2002, law enforcement agencies across Minnesota will be taking part in another extra enforcement program, designed at getting those impaired drivers off the roads. Police will be looking for drivers who appear impaired, whether by alcohol or other substances-- like legal or illegal drugs. As the DPS release noted, driving while impaired by any substance is illegal.
"We've seen a spike in DWI arrests this year and a pretty significant increase in recent years with the number of drivers who are being arrested for drug-impaired driving,"  Dept. Public Safety Office of Traffic Safety (DPS-OTS) Director Mike Hanson said in a release. "Drivers need to be aware that cold medicine, prescription medication, recently legalized THC edible products or any other drug can contribute to impairment and a DWI. Driving while impaired can lead to an arrest, or even worse, serious injury or death. Don't take the chance. Always plan for a sober ride."
The DPS-OTS has the following suggestions to help avoid driving while impaired:
Designate a sober driver, use a safe, alternative transportation option, or stay at the location of the celebration.
Speak up. Offer to be a designated driver or be available to pick up a loved one anytime, anywhere. If you see an impaired person about to get behind the wheel, get them a safe ride home.
If you plan to drive, refrain from drugs, whether legally or illegally obtained. Impaired is impaired.
If you don't yet know how a medication will affect your judgment, coordination and reaction time, either have someone else drive or wait to take it until after you get home.
Buckle up. It's the best defense against impaired drivers.
Listen to Curt St. John in the Morning
Weekdays from 6 to 10 a.m. on Quick Country 96.5
69 Foods On a Stick You Can Get at the Minnesota State Fair in 2022
The Minnesota State Fair is fast approaching! Plan out your trip and take a look at the foods on a stick that you can find at the Great Minnesota Get-Together in 2022.