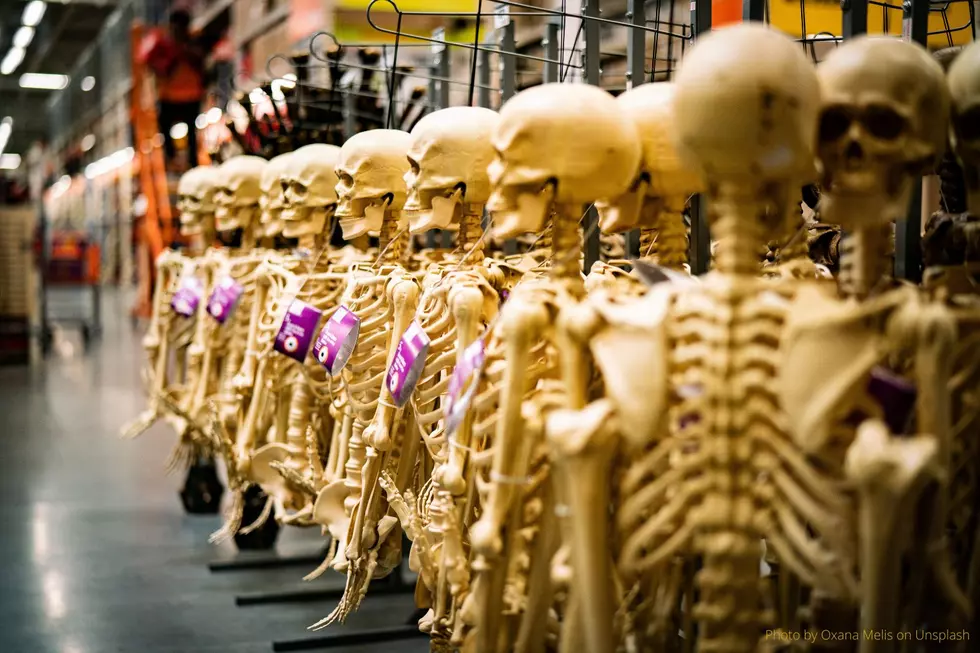 Costume Shopping Now Ready at Halloween Store in Rochester
Photo by Oxana Melis on Unsplash
How's that back-to-school shopping going?  Well, hopefully, you are all done because Halloween has officially arrived in Southeast Minnesota.  Yes, one of the Halloween stores is now open in Rochester.  (Psst...there is a secret way to score a free $500 below too!)
Halloween Store Has Officially Opened for the Season in Rochester, Minnesota
If you are a Halloween enthusiast or you just want to be proactive and get costumes for the big holiday while they are still available, you are in luck.  One of the Halloween stores that Rochester has enjoyed for many years is back and is already open in the Miracle Mile Shopping Center.
Halloween Express NOW OPEN Saturdays 12pm - 5pm
Located at Miracle Mile Shopping Center - Halloween Express Rochester MN Facebook Page

 
Where is Halloween Express Located in Rochester, Minnesota?
If you are ready to start shopping for masks, wigs, costumes, and all of the fun decorations for the Halloween season, you can find Halloween Express at 20 17th Ave SW in Rochester.  You can get directions to Halloween Express here.
Win $500 Visa Pre-paid Gift Card Here
What do you need cash for right now?  The other day, our vacuum quit and it was at the same day people were coming over.  If you've heard me chatting on the radio or hang out with me on my Facebook Page - Jessica On The Radio - you've probably heard me chat about my gigantic, very furry dogs.  I was in need of a vacuum ASAP and it was in that moment when I realized how expensive those suck-up machines really were.  OMG!
If you need cash for one more vacation with the kids, need to pay for books for college, or maybe you just need more money for groceries, get your name in to score a $500 Visa Pre-Paid Gift Card on our website here.
LOOK: How Halloween has changed in the past 100 years
Stacker
compiled a list of ways that Halloween has changed over the last 100 years, from how we celebrate it on the day to the costumes we wear trick-or-treating. We've included events, inventions, and trends that changed the ways that Halloween was celebrated over time. Many of these traditions were phased out over time. But just like fake blood in a carpet, every bit of Halloween's history left an impression we can see traces of today.