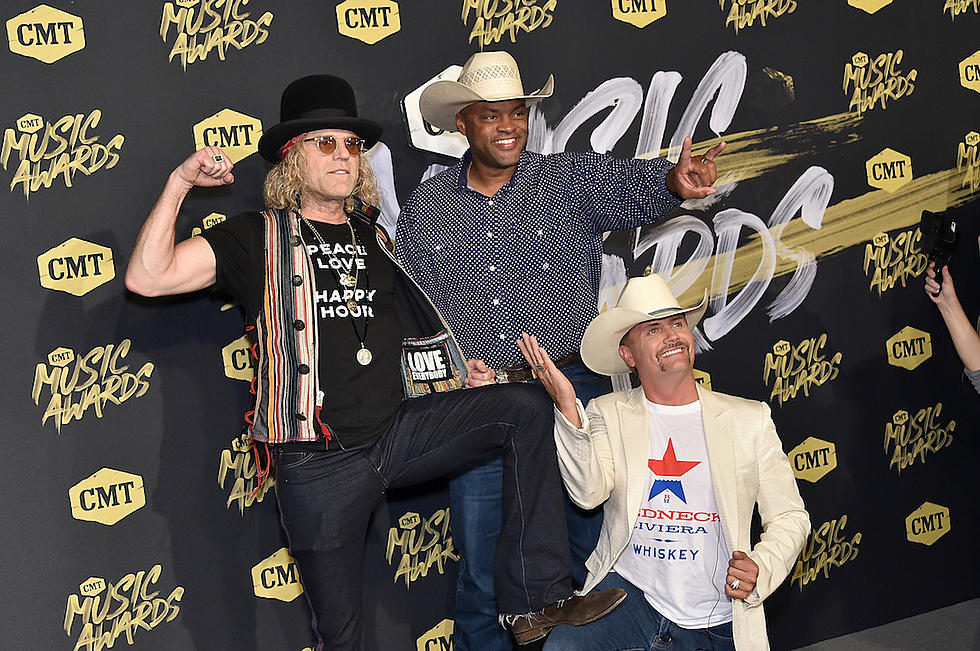 Big & Rich 'Working on' a New TV Show, Which Will Also Feature Cowboy Troy
Mike Coppola, Getty Images
Who would've thought we'd have actor Mark Wahlberg to thank for a reality TV show about Big & Rich? During an interview with Taste of Country, ahead of their set at Country Jam 2018, Big Kenny and John Rich, who make up the country duo, announced that fans can look forward to exactly that. The upcoming new show will also feature Cowboy Troy.
Living Big & Rich?" Rich teased about the show in front of a group of fans, before going on to explain how the show came to be: "We became friends with this actor named Mark Wahlberg. He's like, 'Man, you guys are crazy. I love Cowboy Troy.' He liked our whole thing ... Mark Wahlberg is our executive director, so it's pretty cool."
The country men are currently working on the pilot for the show; Rich added during the interview that he is hopeful that it will be airing this fall.
Big & Rich aren't the only country music stars with their own television show, of course: Tyler Farr recently debuted his own reality show, which is called A Little Too Farr. The show, which follows Farr around the countryside as he interacts with fans, friends and fellow celebrities and pushes the proverbial envelope with the shenanigans in which he engages, airs on the Rated Red channel.
See Big & Rich + More Country Stars Then and Now