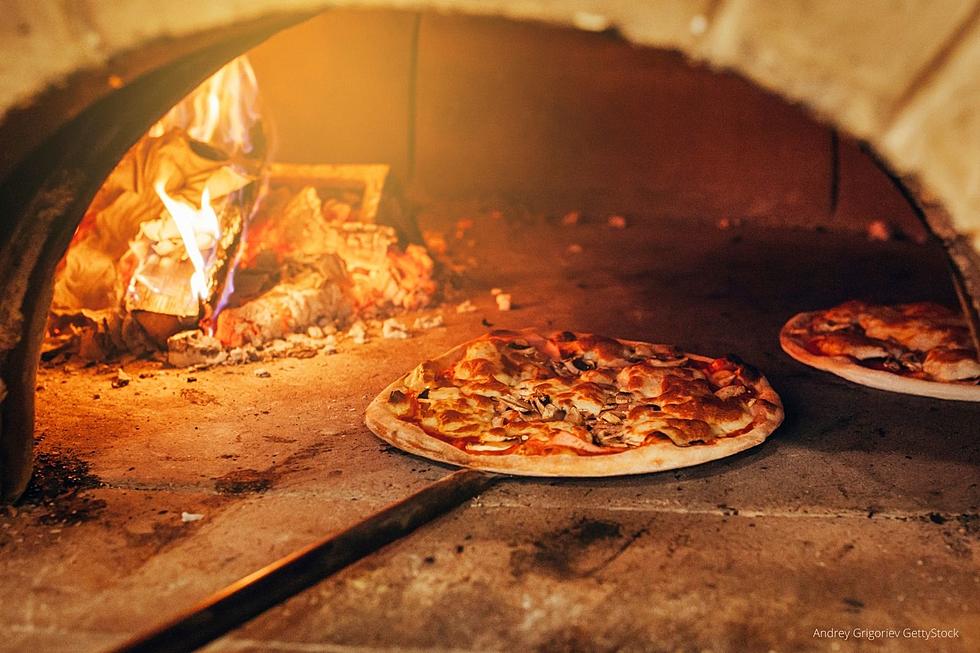 Delicious Wood-Fired Pizza Served at Unexpected Location Near Rochester
Andrey Grigoriev GettyStock
It sure doesn't feel like it but summer is coming and that means wood-fired pizza is back at this popular spot in Southeast Minnesota! You may have been here before. They're only open in the summer and are located 30 minutes from Rochester, Minnesota. They're also not in a location you'd expect to get delicious pizza.
I haven't checked them out yet but it's on my list of things to do because it sounds so fun and so delicious! The place is called Berne Wood-Fired Pizza and they're located entirely outside at a church in the small town of Berne. See, I told you it was unexpected!
People rave about the pizza, which, like I mentioned and as implied by their name, is wood-fired. But there's also live music when they're open along with the location just being a nice place to hang out on a warm summer evening.
Berne Wood-Fired Pizza is open every Wednesday in June, July, and August 5 PM - 8 PM. Pizzas cost between $18 and $23 and, heads up, they do not have a gluten-free crust.
If you're interested in checking out Berne Wood-Fired Pizza there are a few things you'll need to know.
You need to bring your own trash bag.
You'll need to bring something to sit on.
The pizza comes in a pizza box but if you want plates you'll have to bring some.
They do sell pop, water, ice cream, and chips as well.
Sometimes it can take a while for the pizza to be ready because of crowd size, so be patient. You can also order your pizza ahead of time!
There are portable bathrooms on site.
Sales benefit the Zwingli United Church of Christ (where the pizza is sold) as well as other non-profits.
Also, if you love pizza, there's a pizza farm, yes a pizza farm, in Wisconsin where you can spend the night! Keep scrolling for pictures.
Listen to the Get Up & Go Morning Show w/ Dunken & Carly On-Demand below, with the 106.9 KROC app, and on the following podcasting services:
Apple | Google | Spotify
Stay the Night at a Pizza Farm Just 60 Miles from Rochester
There's an adorable, 16-acre farm in Cochrane, WI, called Suncrest Gardens. It's a pizza farm complete with an Airbnb that you can spend the night in.