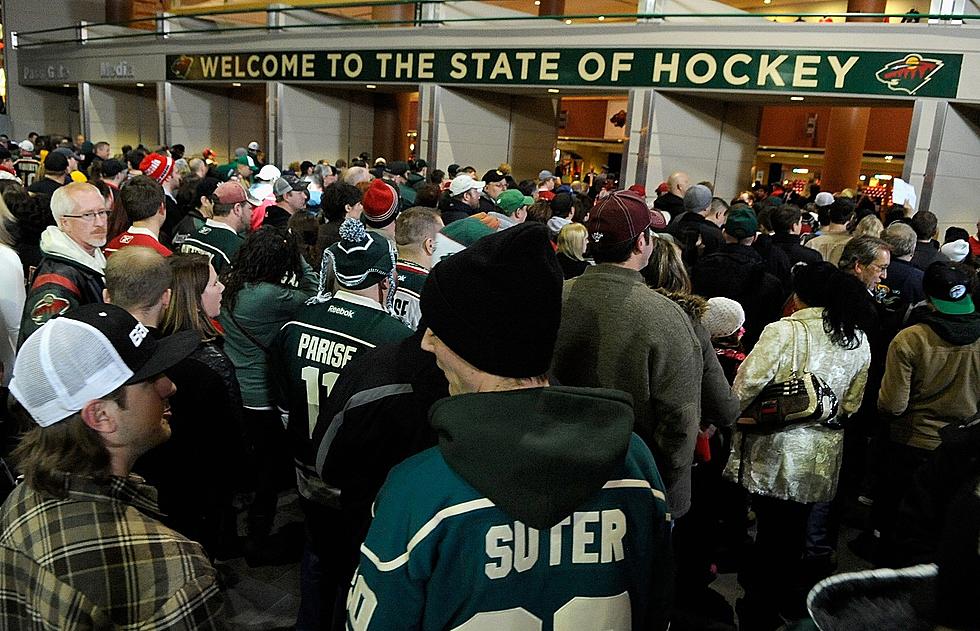 A Minnesota Wild Player Sparks a Kindness Chain
Getty Images
Many kiddos look up to professional athletes and get starstruck when they see them up close. I was a huge fan of the soccer player Mia Hamm and when I saw her in Germany, I felt like a million bucks. Tuesday night a Wild player made a little fans night. Check out this video.
Bring Me the News claims that Mat Zuccarello was the hero without a cape. Zuccarello is in his first year with the Minnesota Wild and he wanted to make a young girls night. Little did he realize that a life lesson would be learned. Sharing is caring!
The little boy that did not get the puck started crying. The little girl realized that the boy wanted it more than she did! This Tweet has gone viral! It is a great teaching movement for many.
Carly Zucker is trying to identify the little kiddos, so they can treat them to so many more pucks. Hopefully, they will be identified, so they can be rewarded for being cute and show the world about kindness!
The Minnesota Wild find themselves back at the Xcel Energy Center on Saturday as they face the Los Angeles Kings at 7 pm. Maybe that family will be at that game, so the kiddos can get some Wild gear.
Hang Out With Paisley on Quick Country 96.5 Weekdays from 3 pm - 7 pm 
Wake Up With Paisley on Kat Kountry 105 Weekdays from 6 am - 10 am