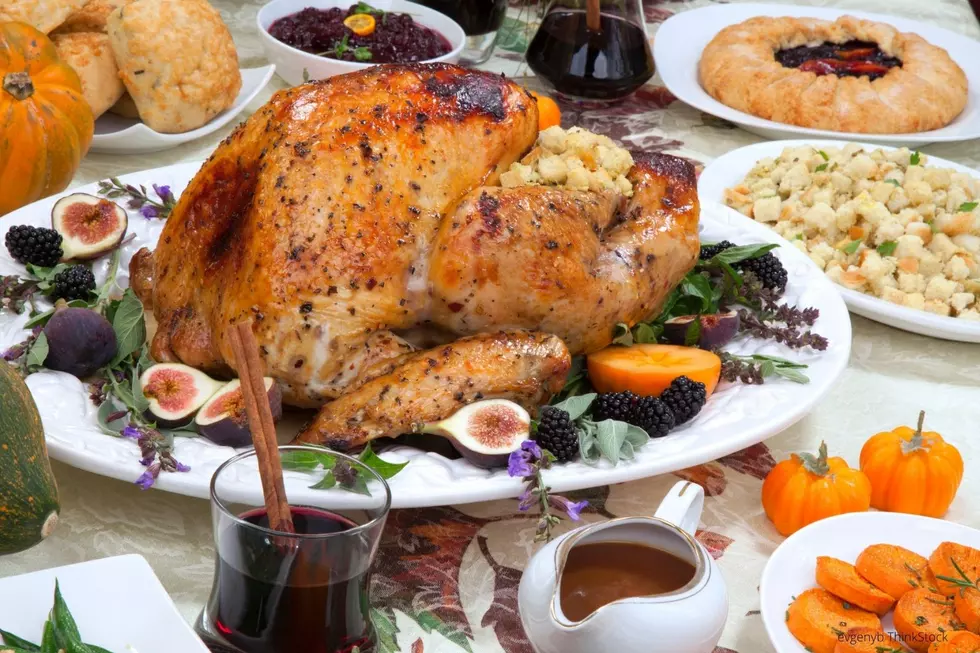 9 Items You Can Get From Walmart for Free for the Thanksgiving Meal
evgenyb ThinkStock
Enter your number to get our free mobile app
Right now, I'm just a little bit ticked off...at myself...because I have the Ibotta app on my phone but did not use it on my latest essential shopping trip at Walmart.  This was the trip where I bought EVERYTHING for the big 'ol Thanksgiving meal.  I'm mad because it turns out, I could have saved a whole bunch of money on 9 items that are free if I would have just used the app on my phone.
If you've never heard of Ibotta, let me fill you in real quick and show you how to score free Thanksgiving meal items right now:
Step 1:  Download the Ibotta app or get the extension for your browser.  You can find all the correct links for that here.
Step 2:  Use the app or extension and earn cash back while you shop for items you buy each day.
Step 3: To get the 9 items for free from Walmart, follow the instructions listed to add items to "Your List".
Step 4:  You can shop in person at the Walmart stores and just use the Ibotta app.  Or, if you prefer to do Walmart Pickup & Deliver, use the browser extension while you place your order.
Step 5:  Enjoy some free groceries!
Step 6:  Share this with all of your friends...because who doesn't love to know how to score free stuff!
Butterball Turkey Breast Roast
Great Value Stuff Mix, 6 oz.
McCormick Gravy, 87 oz. pouch
Idahoan Mashed Potatoes, 8 oz. pouch
Campbell's Condensed Cream of Mushroom Soup, 10.5 oz Can
Great Value Cranberry Sauce, 14 oz.
Great Value Green Beans, 12 oz.
French's Crispy Fried Onions, 2.8 oz.
Coca-Cola, 2 Liter Bottle
Listen to Jessica Williams weekdays from 6 am until 10 am on Y105FM's Early Morning Show with James Rabe and Jessica Williams
ESSENTIALS: 14 Things You Need to Survive in Minnesota