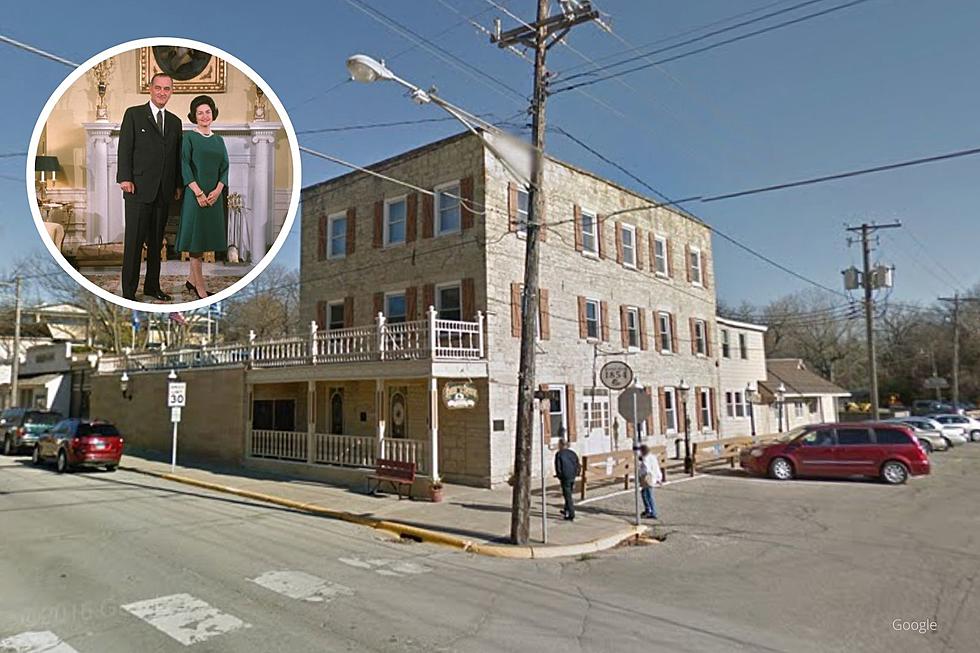 15 Incredible Celebrities That Have Visited The Hubbell House in Minnesota
Google/Getty Images
Just a few days ago, the owners of The Hubbell House, one of Minnesota's oldest restaurants, announced 2 big changes that will take place in January 2022.  If you missed the entire announcement, which includes a closure of the Mantorville restaurant for several months, you can read the full statement here.  This restaurant is a piece of history and throughout the 160+ years it has been serving food, quite a few celebrities have been enjoying the service as well.
15 Celebrities that Have Visited The Hubbell House in Mantorville, Minnesota
Quite a few famous people have visited Southeast Minnesota as patients at Mayo Clinic in Rochester, Minnesota. But did you know that there's quite the list of celebrities that have also visited the very famous Mantorville restaurant, The Hubbell House? Below are a few of the famous actors, athletes, and politicians that have been patrons of one of the oldest working restaurants in the state.
Do you know of another celebrity that has visited the state of Minnesota?
Let me know what other celebrity sightings have been seen in the great state of Minnesota.  Did you ever have a brush with someone famous in the land of 10,000 lakes or get a fun selfie with them?  Send me a note over on my Facebook page - Jessica On The Radio - or to jessica.williams@townsquaremedia.com
Check out these celebrities that have been patients at the Mayo Clinic in Rochester
For those of us who live in Rochester, Minnesota, I think we sometimes take for granted that the world-famous Mayo Clinic is in our backyard.  I know I have.  But many people travel from all over the world to meet with Doctors and their care team to come up with a treatment plan, including celebrities.
12 Celebrities Who Have Been Patients at Mayo Clinic in Rochester, Minnesota
When you are one of the best hospitals in the world, you are going to attract some celebrities. The Mayo Clinic in Rochester, Minnesota has seen quite a few throughout its history.
Huge list of movies that were made in Minnesota
Minnesota is known for having a whole bunch of mosquitos, a giant list of lakes, and of course Mayo Clinic. We've also had quite a few moments on the big screen! According to IMDB.com, see where film crews have been for a huge list of movies made in Minnesota.