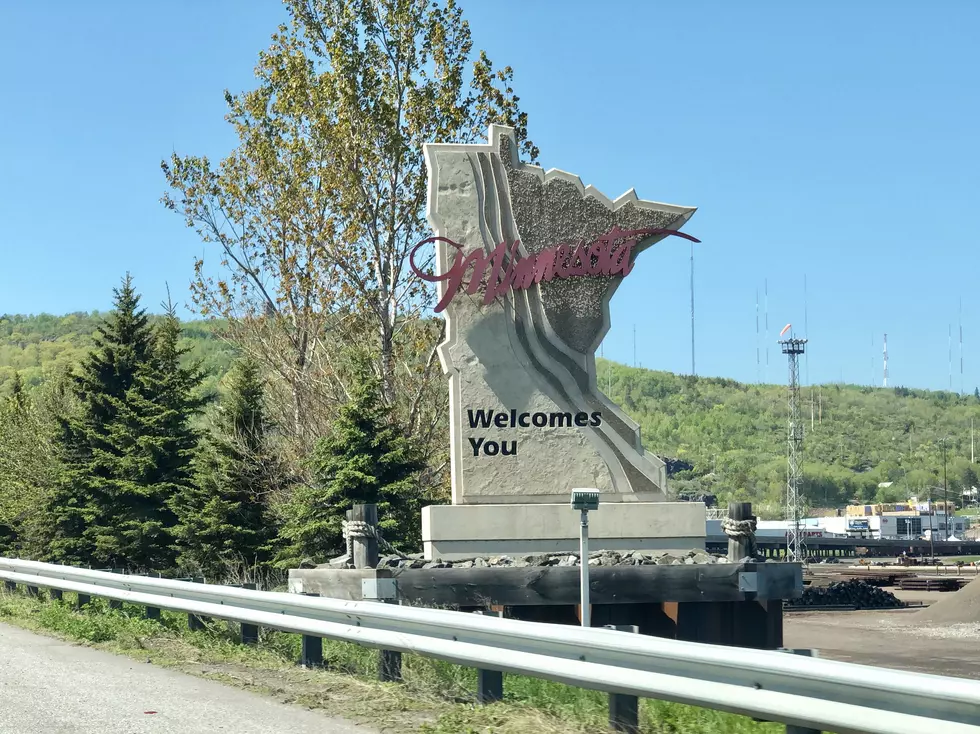 25 State Attractions Minnesotans Should Visit In Their Lifetime
Nick Cooper - TSM Duluth
Minnesota has a lot of cool places you should totally check out. There are so many...where do we even start? I made a list of 25 places every Minnesotan should checkout in their lifetime. These are must-see places that deserve to be on your bucket list. How many of these places have you been to?
Enter your number to get our free mobile app
1. Mall of America (SeaLife & Nickelodeon Universe)
2. Target Field: You've got to check out a Twins game!
3. Glensheen Mansion in Duluth: it's a beautiful mansion with a dark history.
4. Minnehaha Falls: It's literally a waterfall in the middle of one of the biggest towns in Minnesota.
5. Charles Lindbergh Museum: He's known for being the first person to take a nonstop solo flight across the Atlantic Ocean. You can tour his home and property in Little Falls.
6. Minnesota Zoo: From sharks and seahorses to monkeys and bears...this zoo has it all.
7. Gooseberry Falls State Park: It's one of the best state parks Minnesota has to offer.
8. The Boundary Waters: If you want to be one with the wilderness, you don't get closer than this. I don't even think there's cell phone reception there.
9. Walker Art Center: The big spoon with the cherry on it in Minneapolis is at the Walker Art Center.
10. Split Rock Lighthouse: This is one of the most photographed spots in Minnesota.
11. Science Museum: If you're a kid or just a kid at heart, you'll love all that the science museum has to offer.
12. Xcel Energy Center: It's where the Wild play and we definitely suggest attending a game during your lifetime.
13. U.S. Bank Stadium: It's where the Minnesota Vikings play. It's also a really great concert venue. It's worth a trip.
14. Great Wolf Lodge: This is probably my favorite indoor water park in the state. It's got a lazy river and a bunch of waterslides.
15. Mickey's Diner: It's the most filmed location in Minnesota. Plus, the food is said to be amazing.
16. Guthrie Theater: Many Minnesotans have a tradition of watching 'A Christmas Carol' live on stage every holiday season. It's Minnesota's destination for live theater.
17. Buck Hill: You can see these huge sledding and snowboarding hills from the road. You'll get some serious air. Be careful on the slopes.
18. Fort Snelling: It's a former military fortification and National Historic Landmark.
19.Paul Bunyan Land: If you don't know the legend of Paul Bunyan, you've got some homework to do today. You must visit this Minnesota favorite.
20. Spam Museum: Minnesotans love spam so much that there's an entire museum dedicated to it. You must check it out.
21. Paisley Park: This is where the iconic musician Prince lived. It's open to the public for tours.
22. Munsinger Gardens: This is one of central Minnesota's most beautiful spots. It's a park filled with every kind of beautiful flower you can think of.
23. Anoka during Halloween: They're the self-proclaimed Halloween capitol of the world.
24. ValleyFair: It's Minnesota's largest outdoor theme park...complete with a waterpark.
25. Minnesota State Fair: County fairs are fun, but nothing beats the Minnesota State Fair. It's not called the 'great get together' for nothing.
10 Things Minnesotans Do During a Polar Vortex