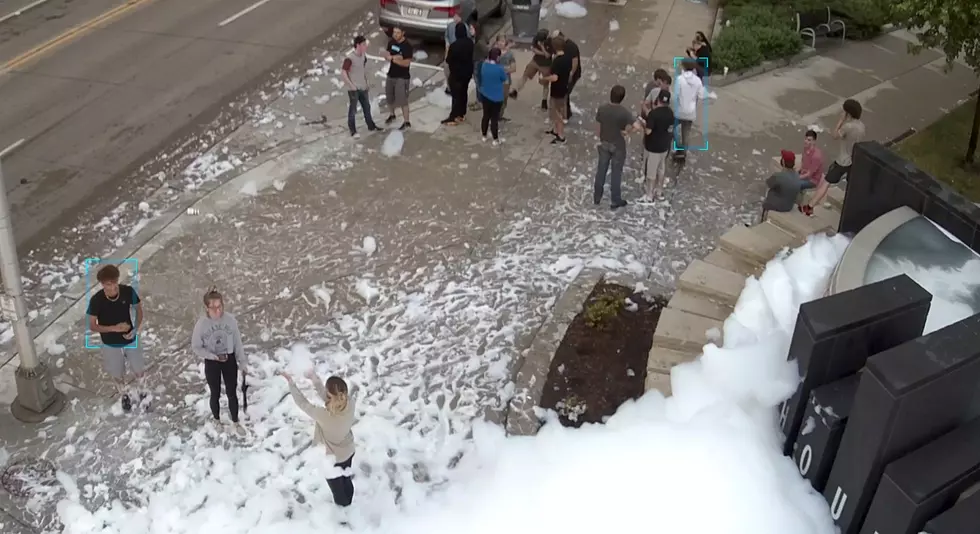 WI Dough-Heads Prank Fountain With Soap Suds – Now All Washed Up
Appleton-Police-Department-01.jpg
Enter your number to get our free mobile app
Appleton Wisconsin was the scene of a a giant bubblebath. The prank was perpetrated by a group of people (see pictures below) that have now been rounded up by the police and put in the pokey.
In a Facebook Post, the Appleton Police asked for help finding the soap-delivering dough-heads and holy smokes, did they ever get a response.
"This incident created a very unsafe environment for people walking downtown along with the added cost for clean up due to the chemicals used.
The pumps that operate the fountain are very expensive to replace and would cause an unnecessary burden to the taxpayers of Appleton if an incident occurred again.
Please be a good neighbor and keep Appleton a great place to live.

Unless otherwise noted, all persons depicted are innocent until charged and proven guilty.

Case# A20019561"
Check out the pictures below, you can see 'em putting what looks EXACTLY like liquid dish soap right into the fountain. With all the cameras watching.
In other news, if any of them had jumped into the fountain to sing, it woulda been a soap opera.
Prankers Try to Clean Up Appleton, WI
Listen to James Rabe and Jessica Williams Weekday from 6 - 10 AM on Y-105 FM
CELEBRATE: Towns in Southeast Minnesota with Firework Displays in 2020