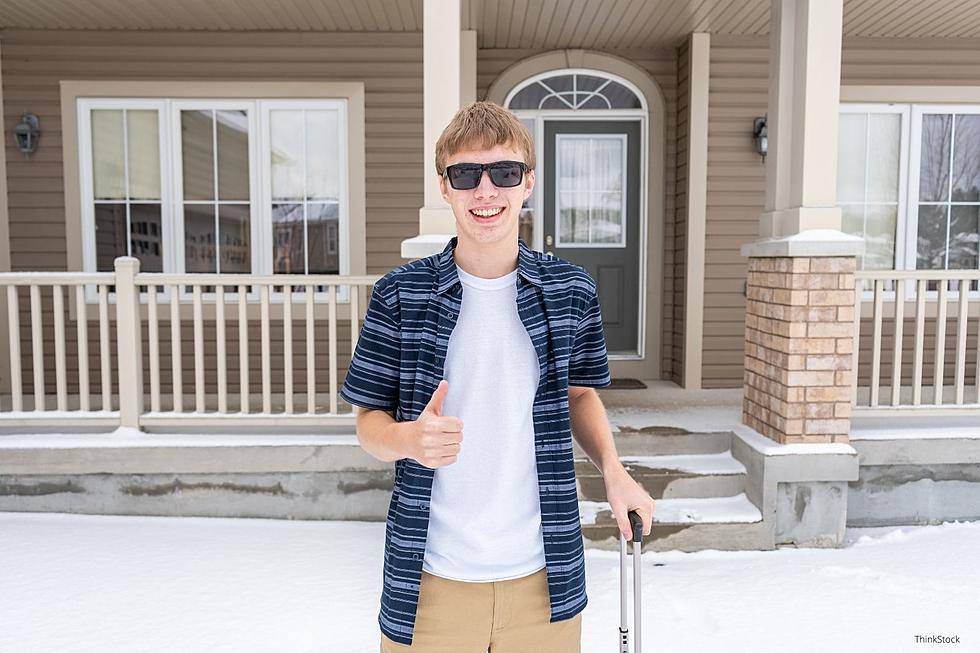 Looks Like it Will be a Warmer and Wetter Winter in Minnesota
ThinkStock
Remember a few months ago when we heard the prediction that we would have a flip flop winter in Minnesota, Iowa, and Wisconsin?  A lot of people got excited because they thought it meant it would be warm enough for flip-flops.  It's not, but the National Weather Service just updated their prediction for our winter weather season in 2021-2022 and I think it might make you smile...especially if you hate the cold.
The latest update from the National Weather Service says...bring out the tank tops and the flip flops (but keep an umbrella handy)!
Ok, they didn't specifically say that it will be tank top weather this winter in Minnesota, Iowa, and Wisconsin but I can guarantee that some Rochester high schoolers won't ever wear their coat this year.
How cold is it going to be this winter in Minnesota?  According to the National Weather Service, NOAA.gov, the temperatures that we are expected to see from December until February "have been tilted slightly toward warmer-than-normal in northeast Iowa, southeast Minnesota, and western Wisconsin".
How much snow are we going to get this winter in Minnesota?  I think Minnesotans would love to know the answer to this question because it would help us plan all of our commuting and help us know if we need to drag the snowblower out or not.  At the moment, the National Weather Service is predicting the following, "wetter-than-normal is slightly favored in southeast Minnesota, northeast Iowa, and western Wisconsin. This was based upon recent trends over the past decade."
Locally, warmer and wetter than normal conditions are slightly favored. However, this does NOT necessarily imply snowier than normal. - NWS Lacrosse on Facebook
In other words, keep a raincoat, winter coat, umbrella, winter hat, gloves, winter boots, and rain boots by your front door so you are ready for all the wet elements.
I would also put an ice scraper in your car and have it ready at all times.  The latest prediction is making it feel like we could have quite a few days where it will be teetering between rain, sleet, or snow.
All the scientific data and info regarding the latest winter weather predication for Minnesota
Full disclosure - I am not a meteorologist.  I never did officially take a meteorology class while I was at Iowa State University...however, I did sneak into my roommate's classes so I could be there for all the talk and videos about tornadoes.  Those fascinate me!  If you are wanting to dig into the data about the predictions for our upcoming winter, you can find a ton of data and articles that might fascinate you at weather.gov.
Last year at this time, Rochester already had snow!
If you were in Southeast Minnesota at this time last year, you probably remember how 3 to 5 inches of snow were dumped on us by Mother Nature herself.  Click here if you missed that story and the photos from that freezing cold day.
Listen On-Demand with the Y105FM app, and on the following podcast platforms: Apple Podcasts | Google Podcasts | Spotify
The worst weather disasters that have ever hit Minnesota
Most of us remember the Halloween blizzard that hit Minnesota and Iowa back in the '90's.  That weather disaster is one of the many that have hit Minnesota throughout the years.  Look below to relive that moment in time and see the other top disasters in our state.
11 of the Most Devastating Weather Disasters in Minnesota Throughout The Years
We might be full of lakes and "nice" but Minnesota has had its fair share of horrible and nasty weather. Throughout the years we've had floods, fires, storms that have crushed stadium roofs flat, and tornadoes that have destroyed lives.