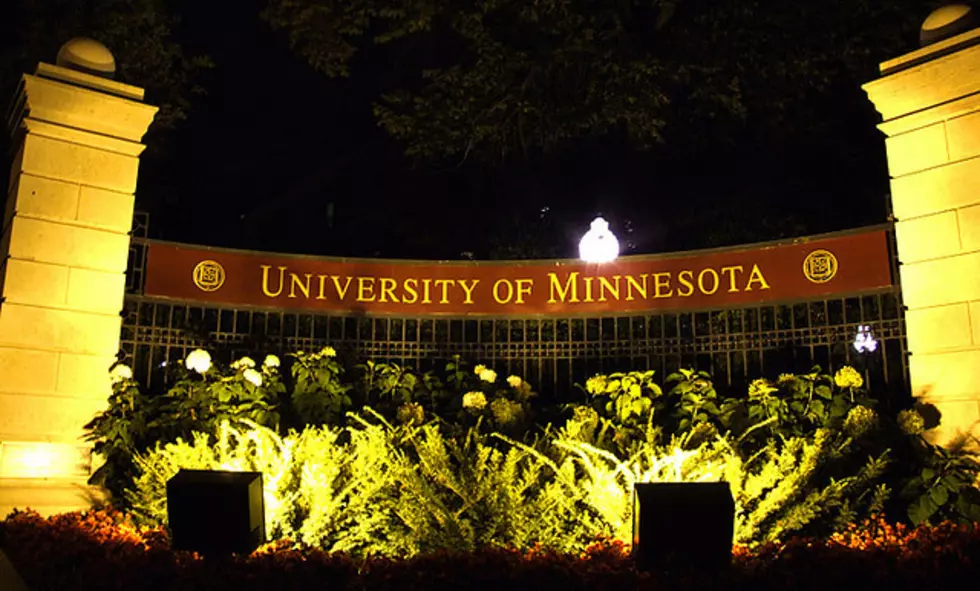 U of M Reveals Return to Campus Plan, Includes Mandatory 10-Day Student Quarantine
Bala,flickr
The University of Minnesota has revealed its return to school plan for their Duluth, Rochester and Twin Cities campuses.
U of M President, John Gabel made the announcement on Tuesday stating that the move in dates for students will be September 9th of the Duluth Campus, September 15th for the Twin Cities Campus, and September 18th for the Rochester Campus. The "Maroon and Gold Sunrise" plan for all U of M campuses will also include a mandatory 10-day quarantine for students once they arrive to campus, in hope of limiting the potential of a COVID-19 outbreak on campus.
The "Maroon and Gold Sunrise" plan will be conducted in four steps. Those steps include:
Step One: Students will live and learn almost exclusively within residence halls. Exceptions include attending any in-person classes, utilizing dining or campus health facilities, going to work, attending religious activities, tending to family emergencies, or being outdoors while physically distancing. Students should not visit other residence halls, nor businesses or residences off campus.
Step Two: Students in University housing will have increased access, including visiting all on-campus locations and the surrounding community. However, students must be "back home" in their room by 9 p.m.
Step Three: Students in University housing will have full access to University facilities and communities off campus as they do in Step Two, but they must be "back home" in their room by midnight.
Step Four: As in the other steps, students are asked to wear masks, maintain physical distancing, and avoid large gatherings as they continue to have full access to on- and off-campus locations. Different from Step Three, there are no "back home" time constraints.
Other U of M campuses including the Crookston and Morris locations have already been following this plan and have already opened to looser restrictions. Crookston does have a 9 p.m. curfew in place for all students until September 8th.
Enter your number to get our free mobile app
KEEP READING: 10 Back-to-School Items Kids Must Have for Distance Learning
Wake up with Jarred Becker every weekday morning from 6a-10a on AM 1390 KRFO
Connect with me on Social Media!
Twitter - @Jarred_Becker
Facebook - Jarred Becker