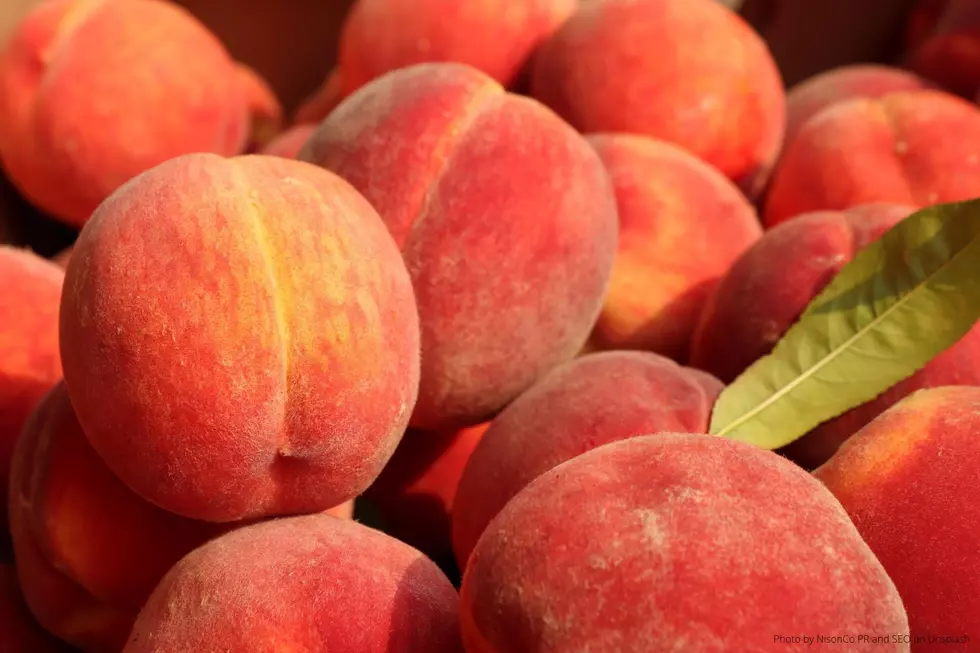 Truck Full of Fresh Fruit Is On Its Way to Rochester
Photo by NisonCo PR and SEO on Unsplash
Is there really a truck in Rochester, Minnesota full of fruit that we can buy?
If you've driven on North Broadway, near the Kwik Trip by 37th Street, you've probably noticed a sign with the word "Peaches" on it.  That wasn't just a tease, fresh fruit straight from Georgia is on the way to Rochester!  So yes, a truck is coming with fruit for you to buy.  They also have pecans though too!
20th Annual Fruit Sale Happening Now in Rochester, Minnesota
Teen Hope Ministries is gearing up for the 20th Annual Fruit Sale right now in Rochester!  If you pre-ordered fruit, you are amazing.  If you are just now hearing about the fresh peaches and wish you could buy some for yourself, or maybe you forgot to pre-order, don't worry, they have some extras.  You'll need to be there early though because the extras are only while supplies last.
Here's the updated plan to pick up Georgia Peaches and Pecans:
For pick up in Rochester:
Evangel UM Church 2645 N. Broadway (get directions here)
July 12 – Tuesday 4-7p
July 13 – Wednesday 8a-6:30p
July 14 – Thursday 8a-5:30p
For pick up in Stewartville:
Grisim Bus 6th St. & Hwy 63 South
July 13 – Wednesday 8:30a-6:30p
July 14 – Thursday 8:30a-4:30p (or until they are sold out)
More peaches are coming to Rochester in August from Colorado!
I was pursuing the Teen Hope Ministries website and saw that more peaches are coming to Rochester.  This time, the truck is bringing the fresh fruit from Colorado and should be here at some point in mid-August.  If you'd like to pre-order, check out the form at the Teen Hope Ministries website here.
Do you have an event coming up in Southeast Minnesota?
If you have an event coming up or work for a nonprofit in Southeast Minnesota, I'd love to learn more! Send me a note at jessica.williams@townsquaremedia.com or on my Facebook page - Jessica On The Radio.
Every year, we help the community in various ways, from supporting local fundraisers, running daily public service messages, creating digital community campaigns, and hosting events attended by thousands. Learn more about how Townsquare Media Cares here.
Top Shops for Buying Great and Unusual Gifts in the Rochester, Minnesota Area
Everyday is a good day to buy a special or unusual gift for someone! Maybe it is for a birthday, anniversary, or a thank you gift for someone who has made a huge impact in your life. Whatever the reason is to go shopping, here are a ton of fun places in and around the Rochester, Minnesota area that you'll want to visit.