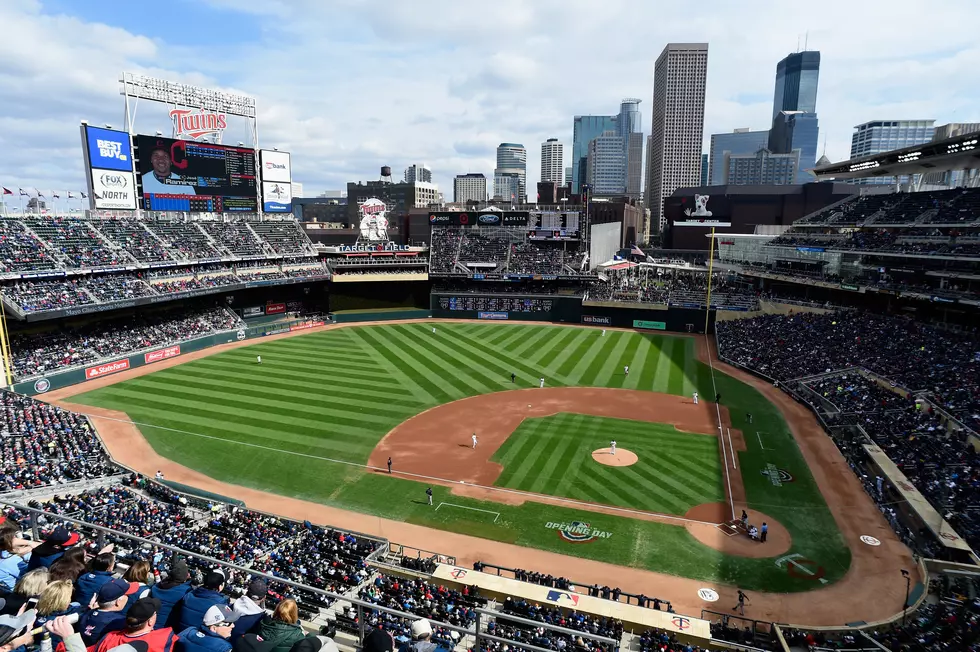 Top 5 Coldest Outdoor Home Openers for the Minnesota Twins
Photo by Hannah Foslien/Getty Images
It seems like a good decision by the Minnesota Twins front office to postpone their home and season opener from Thursday, April 7 to Friday, April 8. Thursday's rain/snow/sleet mixture with highs in the mid-30s has given way to sunshine and a temperature reaching into the low 40s.
However, Friday's temp and frigid northwest winds make it one of the top five coldest outdoor home openers in franchise history. In fact, four of the five coldest occasions have occurred since the opening of Target Field for the 2010 season.
No. 5 coldest: 45 degrees - April 8, 2022, and April 23, 1972. The Oakland A's won the '72 game 8-4.
No. 4 coldest: 44 degrees - April 11, 2016. The Chicago White Sox won 4-1.
No. 3 coldest: 40 degrees - April 5, 2018. The Twins captured the lid-lifter 4-2 over Seattle.
No. 2 coldest: 36 degrees - April 1, 2013. Quite the April Fool's Joke by Mother Nature, only three seasons after the Target Field debut happened with a 68-degree high. Detroit won that 2013 chill-fest 4-2.
No. 1 coldest: 34 degrees - April 14, 1962. The COLDEST outdoor home opener came at Metropolitan Stadium in Bloomington. Minnesota lost to the Los Angeles Angels 12-5 in their second season playing in the Twin Cities. The previous year, it was 65 degrees as the Twins lost 5-3 to the Washington Senators.
Only one time has a trace of snow officially been recorded at the Minneapolis Airport on home opening day for an outdoor Twins' game. That was April 23, 1972. The Minnesota Department of Natural Resources offers up the yearly rundown, with credit attributed to the Baseball Almanac.
The hottest day for the home opener during their time playing outdoors was 1980 when the California Angels topped the Twins 8-1 on a 90-degree day. The 'home opener' in 2020 didn't take place until July 28. It was 85 degrees as Minnesota beat St. Louis 6-3.
The Minnesota Twins played at Metropolitan Stadium from 1961 through 1981. From 1982 to 2009 the Twins called the Hubert H. Humphrey Metrodome home. Target Field opened in 2010.
12 Awesome Midwest Treehouses You Can Rent This Summer
If you're looking for a fun Midwest getaway this summer, consider staying in a treehouse! Here are some of the coolest treehouses you can book on Airbnb!