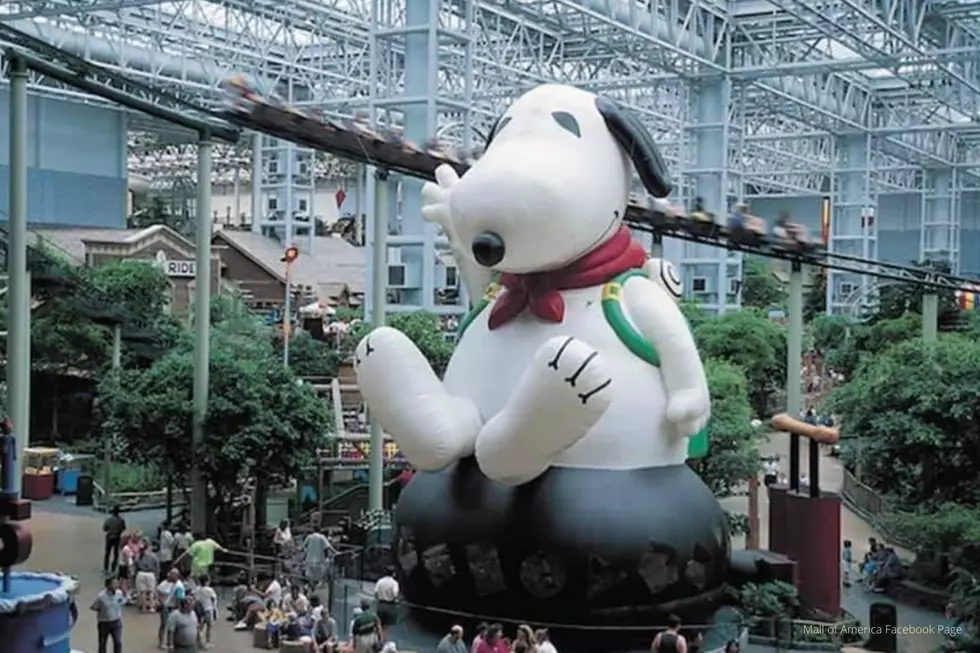 Throwback To 28 Years Ago: Opening Day at Minnesota's Mall of America (PHOTOS)
Credit: Mall of America Facebook page
Happy birthday, Mall of America!  28 years ago, on August 11th, the doors were opened for the first time to guests and everyone was talking about this huge mall.
330 stores opened up on the first day and according to the Mall of America's website, over 10,000 employees were there to help on opening day.
We opened our doors for the first time on Aug. 11, 1992. Thank you to all of our amazing guests for helping make so many memories throughout the past 28 years! Here's to many more! ❤️ - Mall of America's Facebook Page
If you were a child back in the 90's, you know that the Mall of America was THE place to visit and you probably remember Camp Snoopy.  It was the indoor entertainment hot spot for kids in the midwest and everyone wanted to go there.  Camp Snoopy was there at opening day and continued on until 2006.  At that time, the Mall of America couldn't reach a licensing deal for the Peanuts characters and so it turned into The Park at MOA for a few years.  Another big change happened in 2008 when Nickelodeon Universe added their name to the entertainment area in the middle of the Mall of America.  All of those details about Camp Snoopy are at peanuts.fandom.com but there are a lot more!  Click here if you want to throw it back a little bit more and relive some of your Camp Snoopy memories.  
Relive the 90's and check out the photos from the early days of the Mall of America below:
Throwback: Mall of America's Opening Day
Listen to Jessica Williams weekdays from 6 am until 10 am on Y105FM's Early Morning Show with James Rabe and Jessica Williams.
CHECK THIS OUT: 10 Amazing Facts About Mall of America