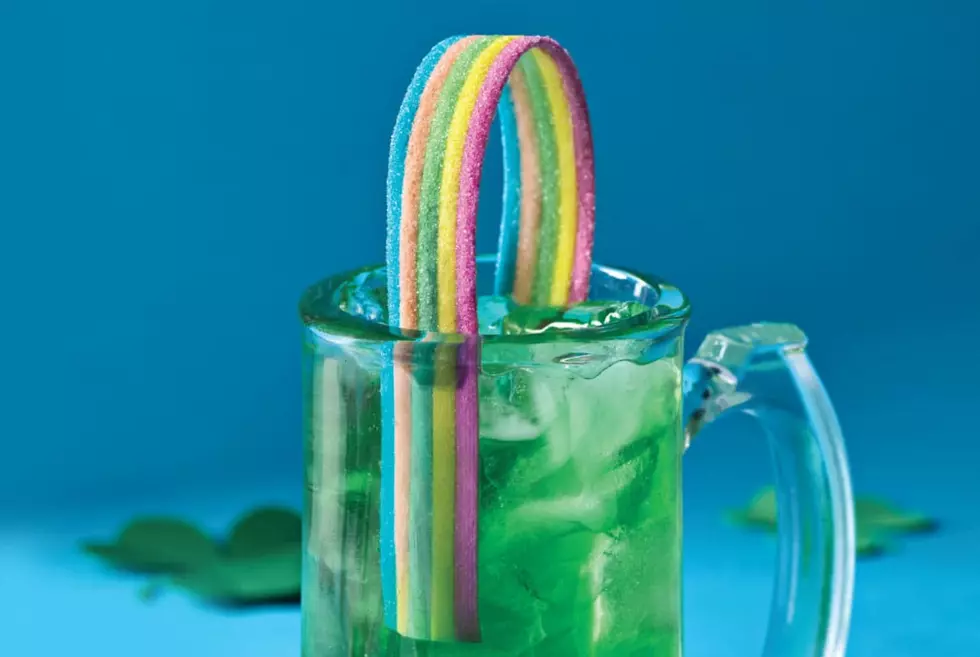 This $2 Drink At Applebee's Will Have You Feeling Lucky All Month Long
Applebee's Rainbow Punch
It seems like it happened out of nowhere, but one of the most reliable places to find super cheap alcoholic beverages in Rochester is apparently...Applebee's? Who knew?
Previously, they've offered amazing monthly deals like $2 Captain & Colas, $2 Beers, $1 Margaritas, and more. So for those of us who enjoy going from Zero to Buzzed in less than five dollars, what does the 'Bees have cooked up for us this month? I'll give you a hint: it's really, really green:
According to the official description, this concoction is "made with ABSOLUT vodka, green apple, lemon, ginger, and topped with a candy rainbow." That sounds neat, but ya'll had me at $2. Either way, this seems like a good option for those of you who want to celebrate St. Paddy's Day without taking the usual green beer route. And hey! You get to do it all month, too!