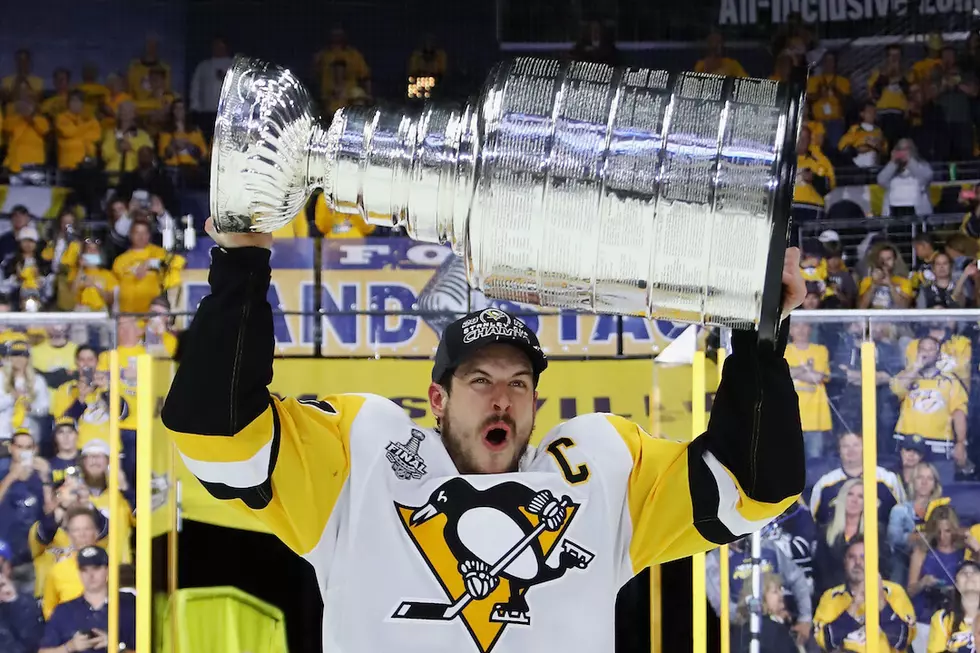 The Stanley Cup Is Coming To Minnesota Next Week
Getty Images
If you're a hockey fan, it's basically a written law that you need to see the Stanley Cup in person at least once. I feel like that rule goes double for hockey fans living in the State of Hockey. So if you haven't yet had the honor, you're in luck – and you don't have to wait too long, either.
I'll be honest, I totally spaced out that this year's Stanley Cup winners, the Pittsburgh Penguins, had a Minnesota player on their roster. That player being Woodbury native Jake Guentzel. Jake definitely knows his roots, as he just gave word that he's bringing Lord Stanley's Cup to the Bielenberg Sports Center in Woodbury on Thursday, July 13th from 1PM to 3PM. That's always cool when players give some love to their hometowns.
Anyone going? Getting a rare chance to see the Stanley Cup in person isn't the worst excuse for taking a half day at work – and maybe your boss will event want to go, too. Good luck with that!
If you don't know where the Bielenberg Sports Center is, I've got you covered: