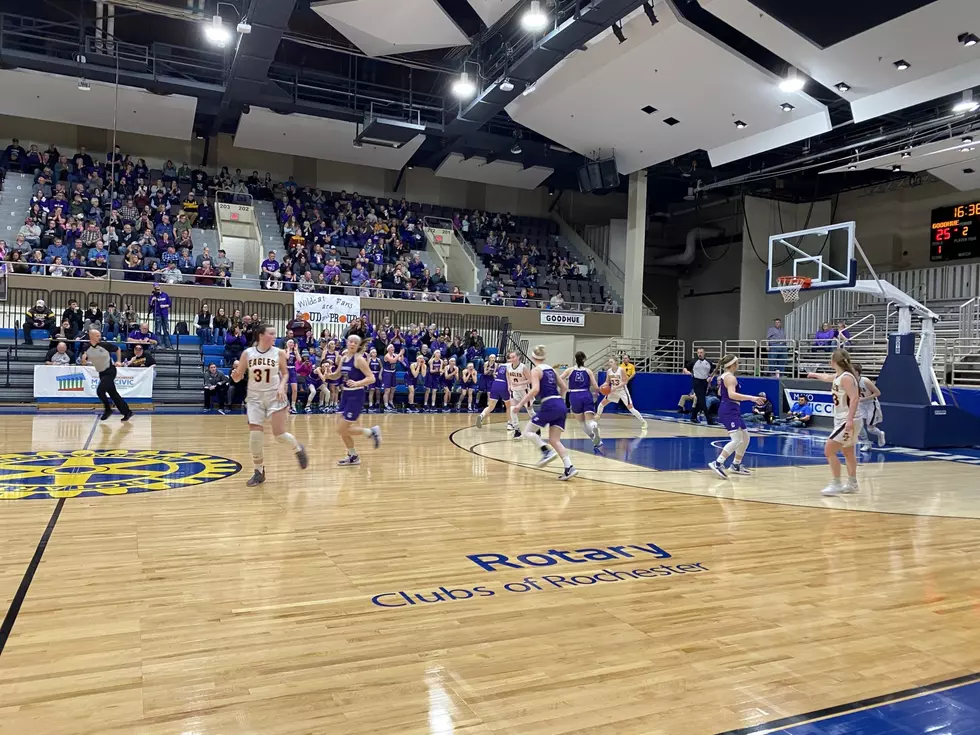 Strong Second Half Leads Goodhue Past Dover-Eyota
LL/TSM Roch
Goodhue and Dover-Eyota were in a tough, physical battle in the Girls Section 1AA Semifinal, but it was the Wildcats that took home the big 63-44 win.
The Wildcats and Eagles battled tough throughout the entire game. It was two teams that played very similar styles and brought all the energy to the Mayo Civic Auditorium.
The Wildcats took a 22-20 lead into the break, but they came back and utilized their high-pressure defense to help push the lead up to 13 at 39-26 after Elisabeth Gadient hit a three.
Dover-Eyota played really well throughout the entire game, but the Wildcats defense was just too much for the Eagles to overcome. They had some really good play from Malia Nelson, who finished with 11 points and Allison Thompson, who finished with 15.
Goodhue continued with the stellar defense, along with hitting some big shots in the second half, despite fighting through some foul trouble.
Tori Miller led the Wildcats with 15 points, while Elissa Lodermeier added in 12. Goodhue will take on Rochester Lourdes in the Section 1AA Final Thursday at 8 pm.
Enter your number to get our free mobile app