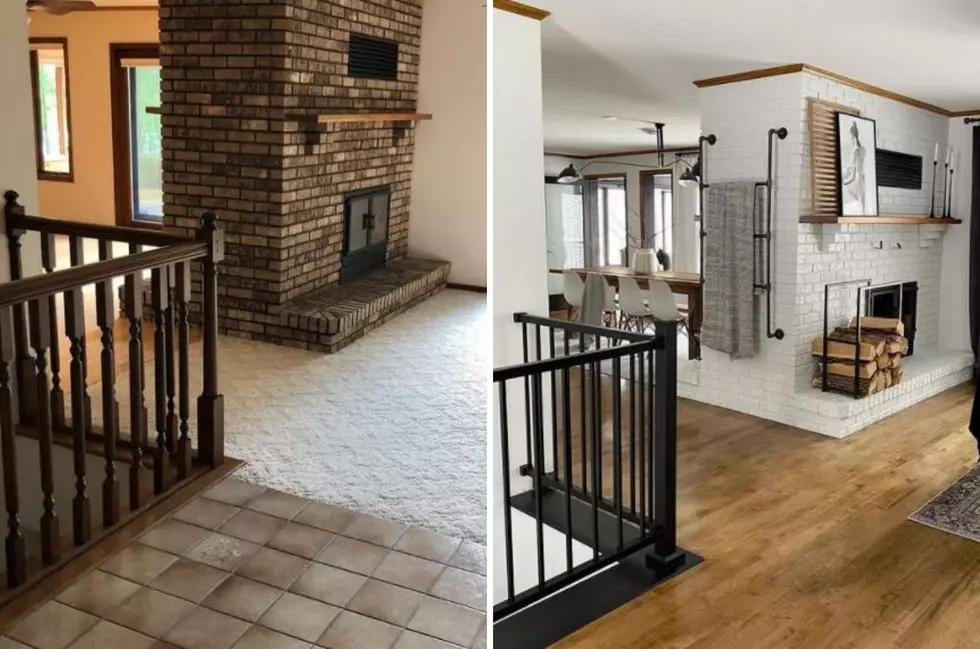 Southeast Minnesota Mom Becomes Accidental Instagram Star w/ DIY Home Renovation
Credit: Kate Chipinski via Instagram (@katechipinski)
This woman is TALENTED! Northfield, Minnesota stay-at-home mom Kate Chipinski became an accidental Instagram star ever since she started sharing photos of her DIY home renovation. She went from sharing these photos with some friends and family to sharing her progress with nearly 75,000 fans!
Kate and her husband Mike bought their home in Northfield a few years back. Based on when she started posting renovation photos to Instagram, I'd say the home was purchased in 2017. Kate talked to the Star Tribune about this journey to accidental Instagram stardom and she said, "The house was totally dated — 1980s. It smelled like smoke." But they had been looking for a home on a lake and this one is on Union Lake so they went for it. Just like they say in the shows on HGTV, it's all about the location!
Since buying the house Kate and Mike and have been working room by room on the house. Whatever her design style is, I love it. Do you think she'll come do my house whenever I buy one? Kate says her style is just a mash-up of things and above all, she tries to be as eco-friendly as possible. They have never used a dumpster during the reno. They either use what's already there, they donate it, or they post it for free on Facebook Marketplace.
I would highly recommend following Kate on Instagram if you into design and her style (I'm for sure following her!). Her Instagram is @katechipinski. I love all of the projects she's done but one of the coolest is of a secret, creepy room that they found while renovating the bar area. Now that creepy room is being turned into a wine cellar. It's so cool!
Speaking of cool renovations, have you heard about this church in Wisconsin that was turned into an awesome Mediterranean-style home? Keep scrolling to check it out!
1885 Church Turned Mediterranean-Style Home For Sale in Wisconsin