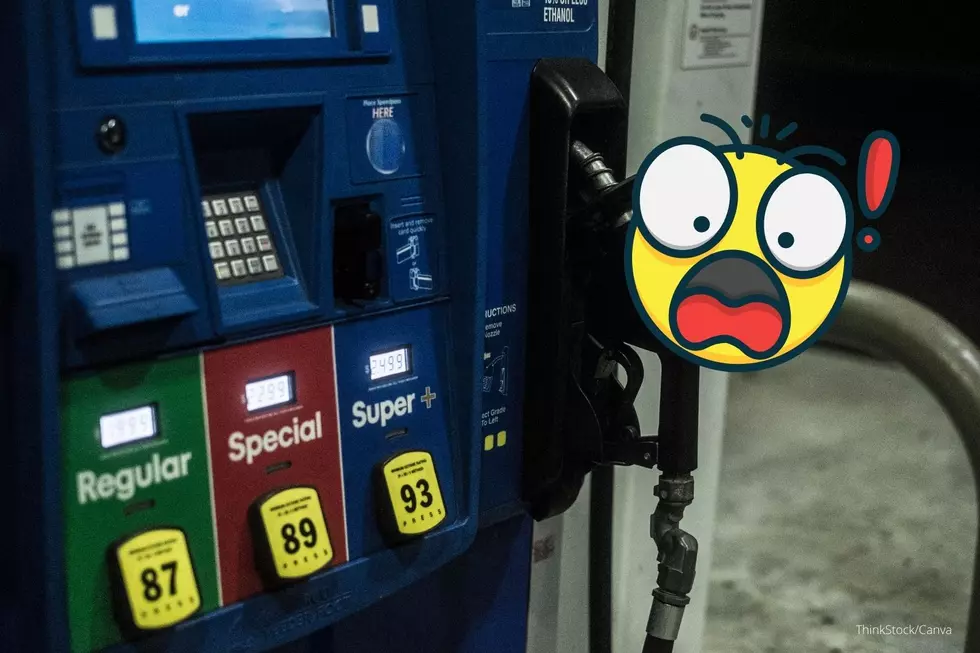 Secret Way To Save An Extra 10 Cents In Rochester
ThinkStock/Canva
WOW!  Every day, as I'm driving to and from work, I am shocked at the price of gas.  It will be $5.00 and more before we know it I think...which will make me start to wonder if I really could ride my bike all the way to work.  I know Rochester isn't the only place where prices are higher than normal - it's obnoxious all over Minnesota, Iowa, Wisconsin, Illinois, and all of the United States, especially California.  I did find a little bit of good news that made my heart not race as fast when I saw the prices. It's a secret...Shhh.  It's a way to save $0.10 a gallon when I fill up!
Secret Spot in Rochester, Minnesota Where You Can Save an Extra $0.10 a Gallon on Gas
I feel like I should start crying or at least hand over my firstborn while I am filling up my car right now.  I have NEVER seen numbers on the gas pump as high as they are right now and to be honest, I just close my eyes and don't even look at the total anymore because it makes my heart hurt and I want to cry.
I found a secret though.  There is a way to save an extra $0.10 a gallon on gas!  And right now, every cent we can save matters so I wanted to make sure everyone knew about this so you can save cash too.
Here's how to get the extra $0.10 a gallon off on gasoline:
Get a paper receipt for your purchase.
Look at the bottom of the receipt for the words "Bring this receipt into our Fast & Fresh receive an additional 10 cents off per gallon of fuel! Today Only"
Go to the Fast & Fresh right next to that HyVee on 37th Street NW, fill up with gas, and pay inside to get the savings.
I have no idea if the other HyVee's or grocery stores have deals on gas right now, but this is one that I am taking advantage.  If there are other deals, let me know over on my Facebook Page - Jessica On The Radio.
How high do you think the gas prices are going to go?
What's your guess on how high we will see gas prices go?  Let me know over on my Facebook page - Jessica On The Radio.  If you've got any ideas on how to save some cash right now, I could use those too!
Free App that Can Save you a Ton of Cash on Online Shopping...and no, it is NOT a scam!
If you don't have the
Honey extension or app
on your phone, you need to quit reading for a moment and get it ASAP. If you don't, you could be losing out on free online coupons and cashback. It is definitely worth the download and you can see from the photos below why.
Top Shops for Buying Great and Unusual Gifts in the Rochester, Minnesota Area
Everyday is a good day to buy a special or unusual gift for someone! Maybe it is for a birthday, anniversary, or a thank you gift for someone who has made a huge impact in your life. Whatever the reason is to go shopping, here are a ton of fun places in and around the Rochester, Minnesota area that you'll want to visit.