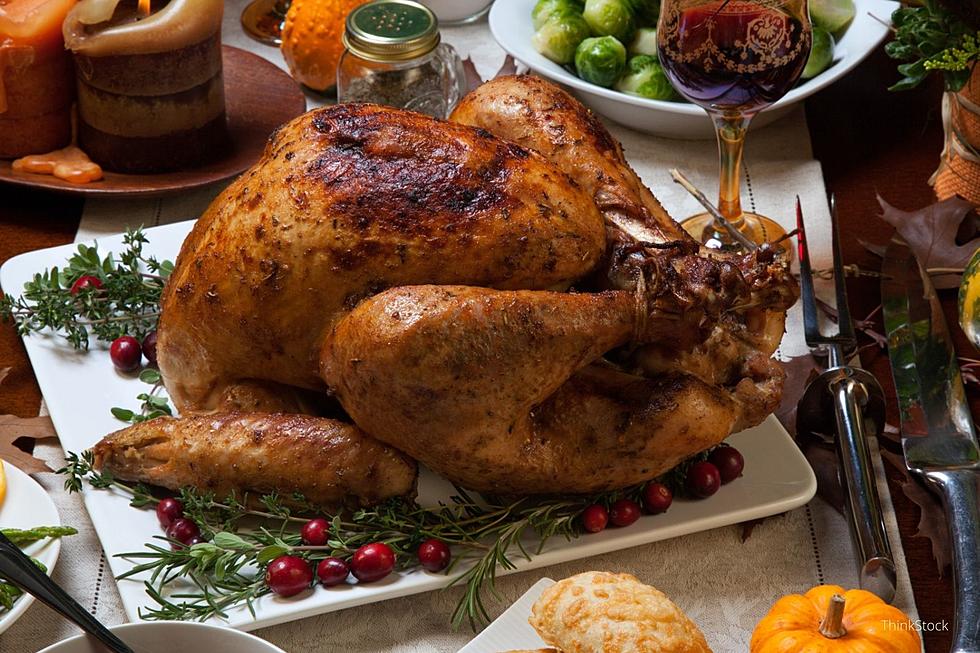 Need a Turkey? Score a Free One on Tuesday in Rochester
ThinkStock
Freebie Alert!  A note just went up on Facebook that free turkeys are going to be available in Rochester, Minnesota on Tuesday, November 23rd!  And just in case you missed it, there is a way to score an entire Thanksgiving meal at Walmart too!
Free turkeys being given away in Rochester, Minnesota on Tuesday
I know that we have a ton of people in our community who could use a little extra help right now.  After the last year+ of COVID challenges, people have lost a lot - jobs, loved ones, security, and so much more.  If that is you or you know someone who could use a little help for Thanksgiving, be sure to pass along the following that was just posted on Facebook:
The ELCOR Team is giving away FREE Ye Olde Butcher Shoppe turkeys tomorrow (11/23) at TJ Maxx parking lot starting at 4:30pm till they're gone! Look for the flashing lights! - Elcor Construction Facebook Page
Just in case you aren't sure where TJ Maxx is in Rochester - it is across Hwy 52 from the Apache Mall.  If you get confused by all the roads around there, just stick in this address in your Apple or Google Maps and let the nice person direct you to 1300 Salem Rd SW.
How to score a Thanksgiving meal for free at Walmart
10 Thanksgiving Meal Items You Can Get for Free at Walmart
The big day of eating turkey, mashed potatoes, and lots and lots of pumpkin pie is getting close. Before you fill up your shopping cart, you might want to take a look at this way to score some free items for Thanksgiving. I know this might seem like a scam but it's not. I've been using an app called Ibotta for a year and there are a ton of great discounts happening there including the following 10 items that you can get at Walmart while supplies last. And when you are ready,
just click here to learn more.
Add this Christmas light display to your Christmas To-Do List too!
If you are looking for all of the fun Christmas events, our Holiday Guide has a HUGE list of all the fun that is happening in and around the Rochester, Minnesota area.  One of the most amazing light displays ever is on that list and has a few million Christmas lights to enjoy.  Yes...that was "MILLION".  Check out some of the photos below to get a glimpse of the holiday magic that awaits!
Sam's Christmas Village Features 8-Million Lights!
If you are looking for something fun, festive, and safe to do you should take your family to Sam's Christmas Village! The attraction, located in Somerset WI, is lit up with 8-million Christmas lights, a 50ft animated tree, and several new Christmas displays.