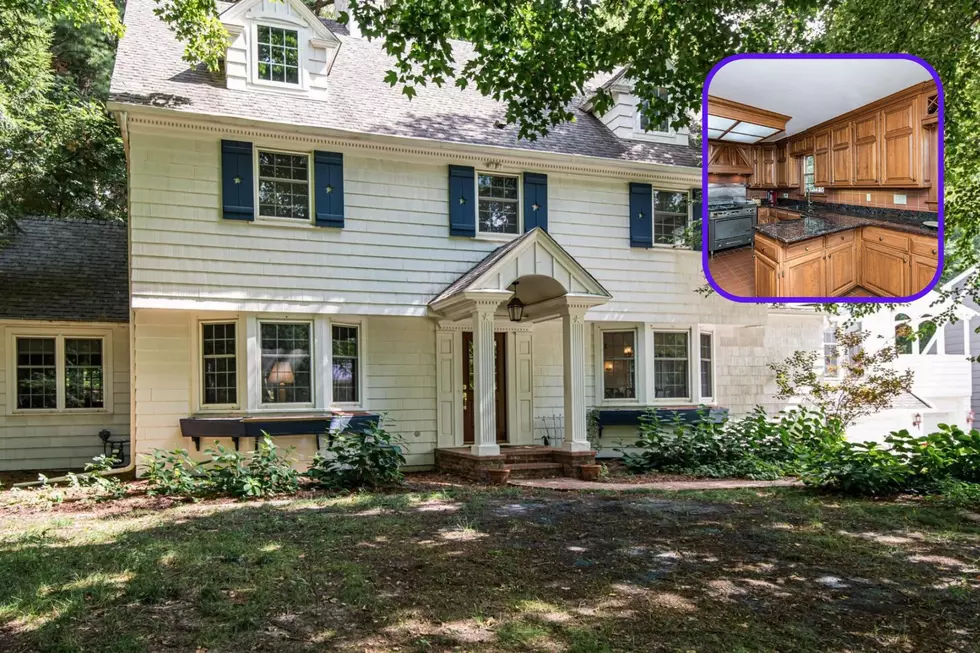 Soaring Windows and Luxury Kitchen in Pill Hill Home $825k
Canva/exprealty.com
You hear a lot about curb appeal in the Pill Hill area of Rochester, Minnesota. Well, this place has stand-on-the-lawn-and-look appeal, and "hey, that's a huge kitchen appeal," and "man, this deck and hot-tub room, and I right appeal". And did I mention fireplace appeal?
1940 Home Has Massive Kitchen with Two Sinks for $825k
In addition to the five bedrooms, four baths, and two-car garage, it's obvious this is a foodie's home. Someone lived in this home at 1003 10th St SW that loves to cook (or like George from Seinfeld loves to pretend they're a Chef).
The kitchen is enormous, the range is massive, there are two sinks, and there are piles of open space for prep (potato enchiladas I made in my small kitchen this weekend, I'm looking at you!).
The 2003 addition brings a lot of light into the home. And creates an interesting/hectic stair area. You'll see it when you scroll thru the gallery. So much open space, so much light, and an indoor patio.
The Huge Kitchen Is Just One Great Feature of this Pill Hill Home
The price of this home at 1003 10th Street SW Rochester, Minnesota dropped $25,000 at the end of September, now $$825,000.
Prime location for this classic 3-story home in the Pill Hill area of SW Rochester.
Tons of mature trees and beautiful landscape surround this lovely home.
On .68 of an acre and all within minutes to St. Mary's, the Mayo Clinic Campus and the Plummer House.
This elegant and traditional floor plan offers 5 bedrooms, 4 baths and a 2-car garage with additional outdoor parking areas.
Painted woodwork, Cherry cabinets and hardwood floors are just a few highlights.
An addition was put on in 2003 to create a large living room and sunroom area showcasing fabulous natural light and a hot tub room that goes out to the private patio and gazebo.
Over 5000 sq. ft with formal dining, private offices, awesome storage space in the lower level and many bonus rooms.
MLS# 6255954
If $825k is too rich for your blood, and you want a fixer-upper, this home is ready for some TLC.
LOOK: The Least Staged Home for Sale in Rochester $349,000
It has to be tough trying to sell a home while it's occupied by renters. So, here are the property details on this single-family home at 403 5th Ave NW Rochester, MN 55901
Spacious house with a ton of character!
This home has a ton of potential throughout with additional kitchen on the second floor and an amazing walk-up attic.
The basement boasts even more space for storage and is partially finished.
Sit on the large front porch and enjoy the beautiful Kutzky neighborhood located on the doorsteps of Mayo Clinic and Downtown Rochester.
Rental certificate is current. You won't want to miss this unique opportunity.
As always, if you have a comment, complaint, or concern about something I wrote here, please let me know: james.rabe@townsquaremedia.com