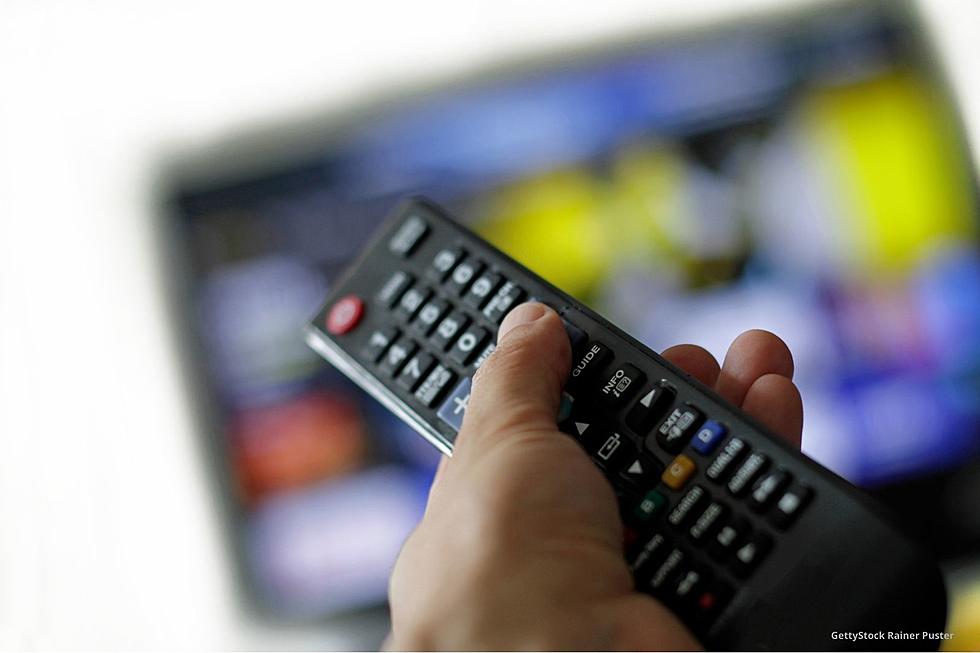 Pure Luck! Rochester Family Picked for Live TV Show While on Vacation
Rainer Puster GettyStock
Rochester, Minnesota family ends up on CNN while vacationing in California.
Have you ever been on vacation and someone asks if you want to be on TV?  Never in a million years did I think that would happen to me but the Rochester, Minnesota family that ended up on CNN was my own.
How my family ended up on CNN last week
Have you ever had one of those phone calls or moments where you have someone approach you and you instantly think you are hearing a scam?  That's pretty much how this whole thing felt at first.  Here's how our whole CNN ordeal went down:
Our family was on the studio tour for Warner Bros. (which is awesome btw!) and having so much fun seeing the roads, movie sets, and of course, all the places where "Friends" was filmed.
As we were taking turns recording our voices in an area of the tour that talked about sound in movies, a guy named DJ came up to us and asked if he could talk to us.  He had Warner Bros. gear on and the first thing I thought of was, "Oh no, did we do something wrong?".  He went on to tell us that they are looking for a few extra people for a live segment of CNN that is happening in a few minutes.  We said "yes" and the plan was to meet up at the Central Perk sign at 11:40 am.
We hopped onto a vehicle that gives tours and off we went to be part of the live show on CNN!
As we got closer to the spot where the segment was going to be done for CNN, we saw a few people talking and discussing the plan.  And our instructions were very simple - we basically were to look like tourists.
Just before the show went live on CNN, Stephanie Elam, the individual doing the segment for CNN, came over to say hi and thanks.  I didn't get a selfie with her but I did manage to get a few photos of the action just before and after the show.
Look fast and you'll see me on CNN!
My husband and I were sitting in the back row and that just happened to be where the individual who was interviewed decided to sit.  If you look fast, you will see someone in a tank top on the edge of the vehicle sitting next to a guy...that would be me.
Huge thanks to our videographer!
This whole thing happened so fast, as soon as we knew that this was going to be live on CNN, we started texting people to see if they happened to be home to record the live bit on CNN.  The credit for the video truly goes to one of my kids' friends who happened to make it all happen and got the shot for us.
And THAT was day 1 of our vacation adventures in California!
Do you have an amazing vacation story?
Did you see someone famous?  Did you end up winning something huge?  I'd love to hear about the adventures you've had while on vacation!  Tell me about those and send me a note on my Facebook Page - Jessica On The Radio - or on Instagram.
Check out all of these amazing rides at Disneyland in California!
Not too far away from Warner Bros. is Disneyland and some of the most amazing amusement rides in the world.  Browse through the list below to see some of the most memorable ones and what year they were brought to the park.
LOOK: Oldest Disneyland Rides From 1955 to Today
Stacker
, set out to compile a definitive list of every Disneyland attraction you can enjoy today and ranked them by their age. Using real-time data from
Touring Plans
, Disney archives, and historical news releases and reviews, our list starts with exciting recent park additions and stretches back to the oldest opening-day classics. This list focuses on the original Disneyland Park, so you will not see any rides from its neighboring California Adventure located just across the promenade. Read on to discover the oldest Disneyland rides you can still ride today.