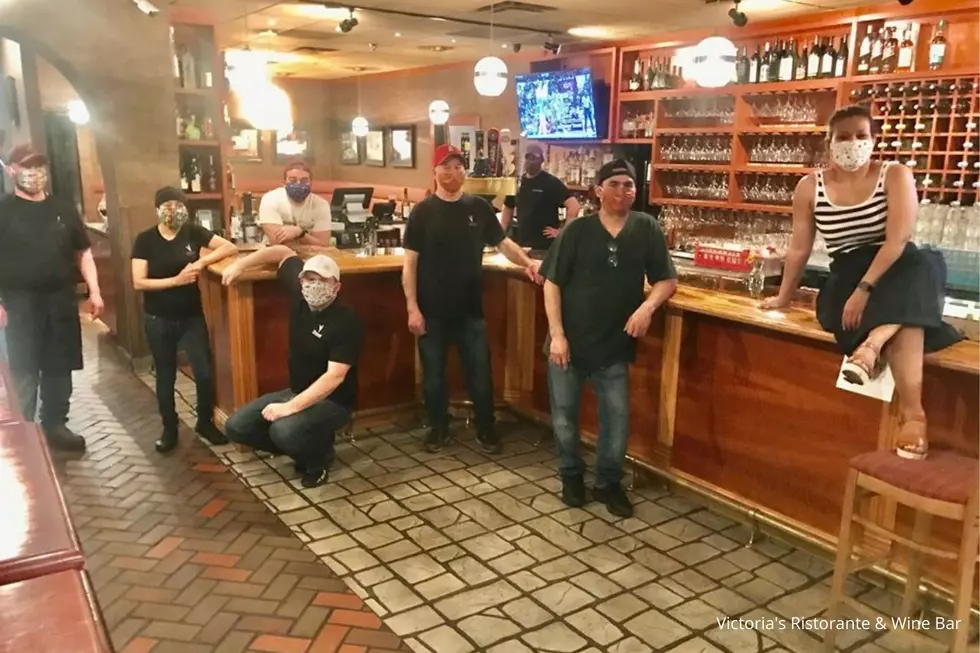 Rochester Business Shows Kindness to Local Restaurant By Canceling Bill
Credit_ Victoria's Ristorante & Wine Bar
A Rochester business that has been showing kindness to kids and families in need just received a random act of kindness themselves.
As soon as the Covid-19 news started and we learned that schools would be closed, we saw so many businesses and organizations step up and help by providing free meals.  One of the first to step up was Victoria's Ristorante & Wine Bar.
Victoria's Ristorante & Wine Bar has been so gracious and giving to the community and another business wanted to show some kindness back to them.
Dear Rochester,

Kids meals are still going strong. Our staff is unlike any other . Personally buying goodies to add to the pasta boxes. #givers Donations are still coming in. A big THANK YOU to Mikes Outdoor Service. After having some snow removal done this winter we noticed we had not received a bill. Upon calling to inquire, we were told we would NOT be receiving one. They wanted to make a contribution to feeding the community. #localfavorites

The local business network in Rochester is truly like no other. Altruism at its finest. Thriving small businesses ensure thriving communities - A virtuous cycle. And this
community takes local seriously.

Rochester, we feel the love. The love you have for the entire local restaurant community. You make us proud and we want to make you proud. We will not only survive and come back, we will be stronger.

Love,
Your favorite Rochester restaurant
I'm truly thankful for all who have shown kindness while we are combating Covid-19.  Keep it up, Rochester!
READ MORE: Inspiring Stories From the Coronavirus Pandemic