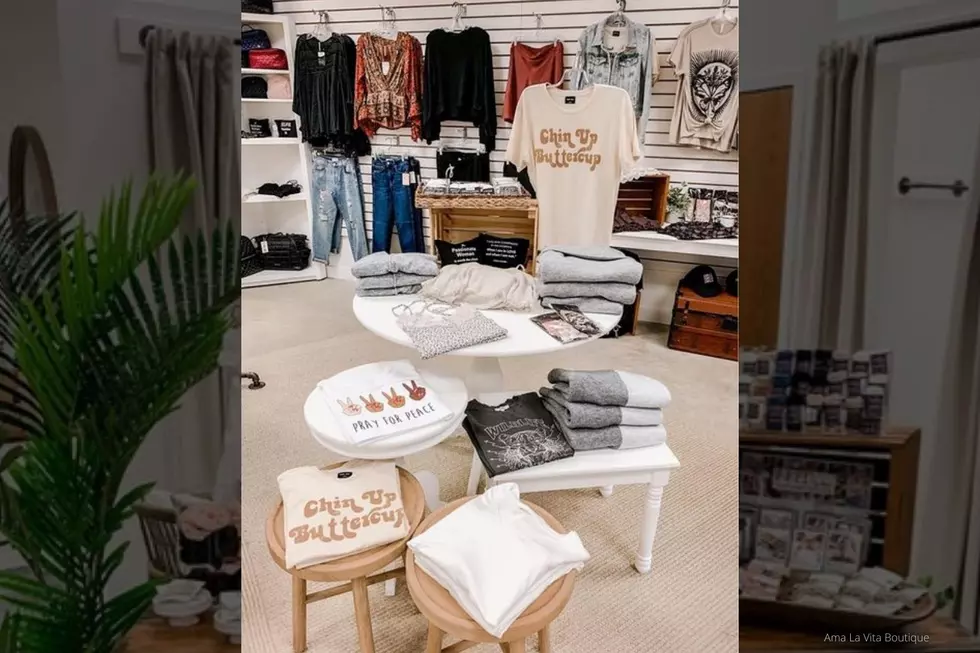 Rochester Business Celebrates New Name and New Look with Grand Opening on Saturday
Credit: Ama La Vita Boutique
Enter your number to get our free mobile app
When Covid-19 hit our community and everything closed up, a local business in Rochester took this time to revamp their name and their look.  This Saturday, Ama La Vita is celebrating the last few months of hard work with their grand opening...and I got a sneak peek at their brand new look!
While we were all hanging out at home during the stay-at-home order, I will admit that online shopping was keeping me entertained.  I found quite a few great local stores that have some amazing Facebook and Instagram pages. Sistique Boutique, Plato's Closet, OnTrack Boutique are sites I check out a lot, and let's be honest, that is how many of us are shopping still.  #SupportLocal  But, one of the stores that I found during my online shopping binge was Ama La Vita and the look...adorable...so it got my follow right away.  On one of their latest posts, I noticed that they are having a grand opening so I had to dig in a bit...because I thought that they were already open.  Here's what I found out...
The store was originally called Blades to Ballet and opened up in Rochester in 1986.  The new owners purchased the company in 2008.
They still sell dance and figure skating items but in 2018 they started expanding into women's clothing and accessories.
When COVID-19 hit in March, the owners learned fast that they needed to pivot.  Online sales were showing that people were interested in the items they had that were women's fashion.  The name of their store was not defining who they were anymore as a whole.
The new name, Ama La Vita, means "love life" in Italian.
When we were shut down by the state due to the pandemic we learned fast that we needed to pivot. Most of the items we were selling through our online store during those months was women's fashion. The biggest road block we were finding for people to know we carry fashion was the name Blades to Ballet. A lot of thought went into our future plans for the boutique. The new name Ama La Vita means Love Life in Italian. My parents always embraced life and had raised me to live life to the fullest!! They taught me to love life!!  -
Want a sneak peek at the new look?  I got a few photos so you can see inside and some of the adorable clothes that they now offer.  Take a look at the pics below:
Rochester Store Gets New Look and New Name - Ama La Vita Boutique
Grab your mask, bring a friend, and go check out this local business on Saturday at their grand opening at 1624 Hwy 52 N. in Rochester.  I hear that Bleu Duck's food truck is going to be stopping by as well.  You can find all the info on their Facebook page here.
Pivot is the name of the game during the pandemic.  Do you know another local store that has gotten creative the last few months?  I'd love to hear about it so please message me on my Facebook page - Jessica On The Radio.
Listen to Jessica Williams weekdays from 6 am until 10 am on Y105FM's Early Morning Show with James Rabe and Jessica Williams
KEEP READING: Rochester Businesses That Have Closed in 2020