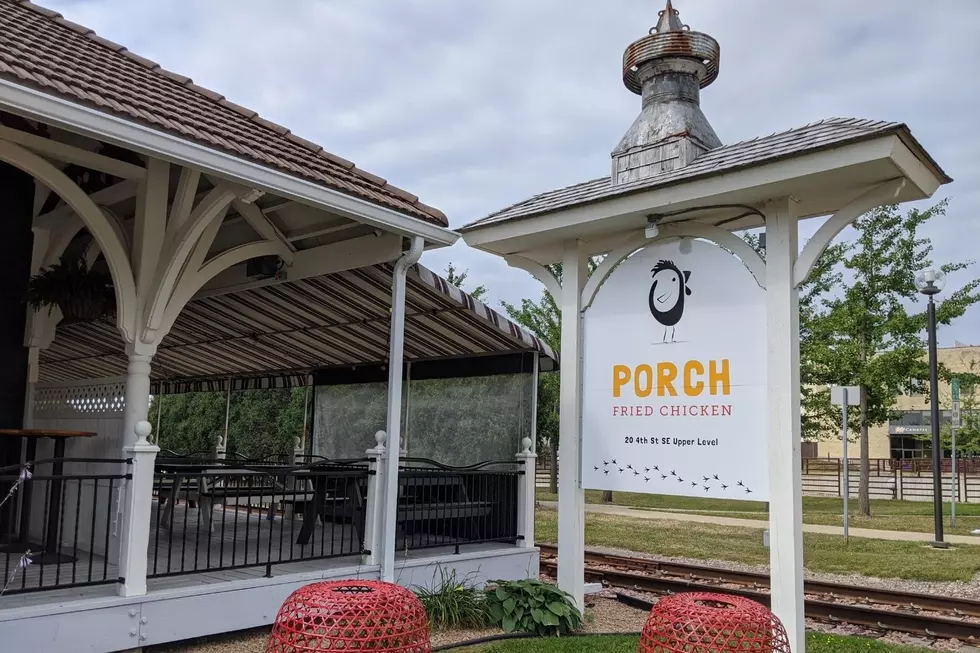 Restaurant in Downtown Rochester Gets A New Name and Look (Photos)
Credit: Jessica Williams
We've had a lot of sad news lately about places closing in Rochester, especially in the downtown area.  Instead of sad, how about we do a little bit of happy today?  If you are ready for that, I've got it!  A place in downtown Rochester just re-opened and now it has a new name and a new look.  I got a sneak peek and am sharing a bunch of pics so you can see it too!
I snuck over to Porch Fried Chicken earlier today and had a great chat with Justin Schoville, one of the owners of the place.  He, along with Lindsay Zubay, have been transforming this old building into a spectacular space throughout the years.
So, what's new at Porch Fried Chicken?  Well, all of the smoked meats are gone and instead, they are focusing on what they do best - their chicken.  They wanted to provide a fast, casual experience but also be a place that is hip and fun.  Whitespace, a branding and design agency in town, played a big part in putting together the overall feel with the new logo and chicken character that is used throughout the website, social media, and at the restaurant.
Let's take a look at the new place!  I know with COVID-19 going on right now, some people may not want to head out to restaurants quite yet.  Just in case that might be you, I grabbed a few photos so you can see what's new too.
A Sneak Peek Inside Rochester's Newest Restaurant - Porch Fried Chicken
Nice job to the entire crew at Porch Fried Chicken!  Thanks for letting me stop by and hang out for a little bit for a sneak peek.
Listen to Jessica Williams weekdays from 6 am until 10 am on Y105FM's Early Morning Show with James Rabe and Jessica Williams
Now, if you are looking for another restaurant in the area that has a patio seating, keep reading to see a few other spots in town that were voted as the best.  And if you've got a favorite that didn't make the list, shoot me a note on my Facebook and Instagram page so I can come check it out!
NEXT UP: 11 Restaurants With Patios in Rochester