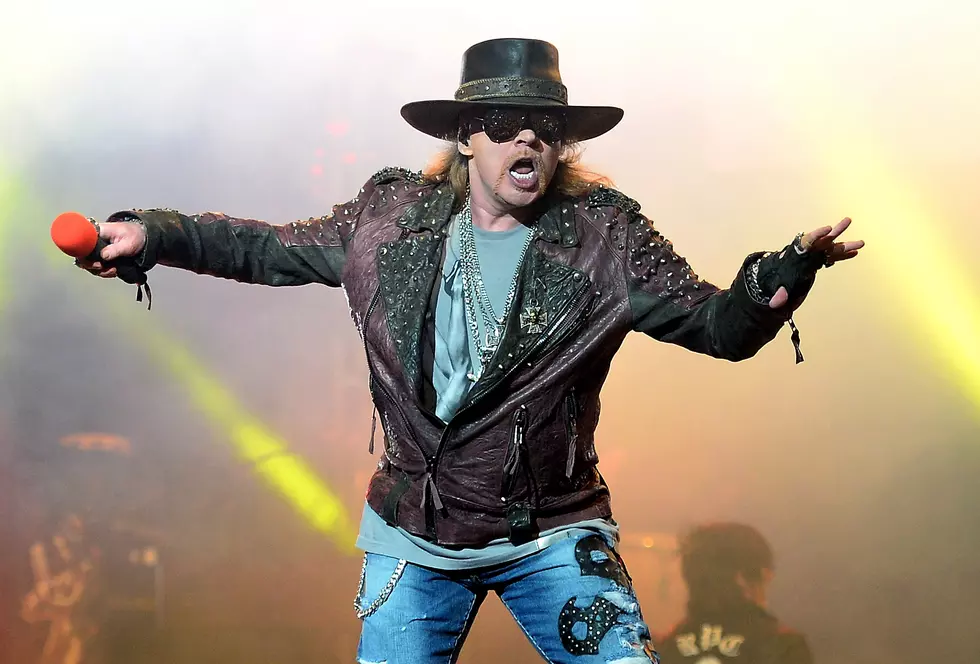 Remember When Guns and Roses Visited Eyota, MN? (MUSIC VIDEO)
Getty Imagesgun
Eyota Days is coming quick (July 15 - 21) and its time to retell the story of the time Guns n'Roses visited Eyota, MN and sang about it!!
July 16 - Movie Night Ferris Bueller's Day Off
July 19 - Fireworks!
July 20 - Co-Ed Volleyball Tournament, Street Market, and Eyota Days Street Dance with County Line Drive
July 21 Dad's Belgian Waffle Breakfast and Eyota Days Car Show
Click HERE for the whole schedule.
OK, now...Guns n'Roses in Eyota.
I was looking for information about a couple of guys that'd been arrested in Eyota on their way to a Guns n'Roses show in Las Vegas when I found something in the archives big enough to blow a hole in the space-time continuum!  I found an unreleased early pre-hit version of 'Welcome to the Jungle' recorded in Eyota, Minnesota!
Guns n'Roses was driving thru the area after a Chicago gig, stopped for the night, and worked on a few songs for Appetite for Destruction. They played around for a while, did a very short version of what would soon become 'Welcome to the Jungle' and went to bed. That was it and the next day they made it to Minot.
Want to hear the song? Just hit play.
Listen to James Rabe 6a to 10a on Y-105 FM