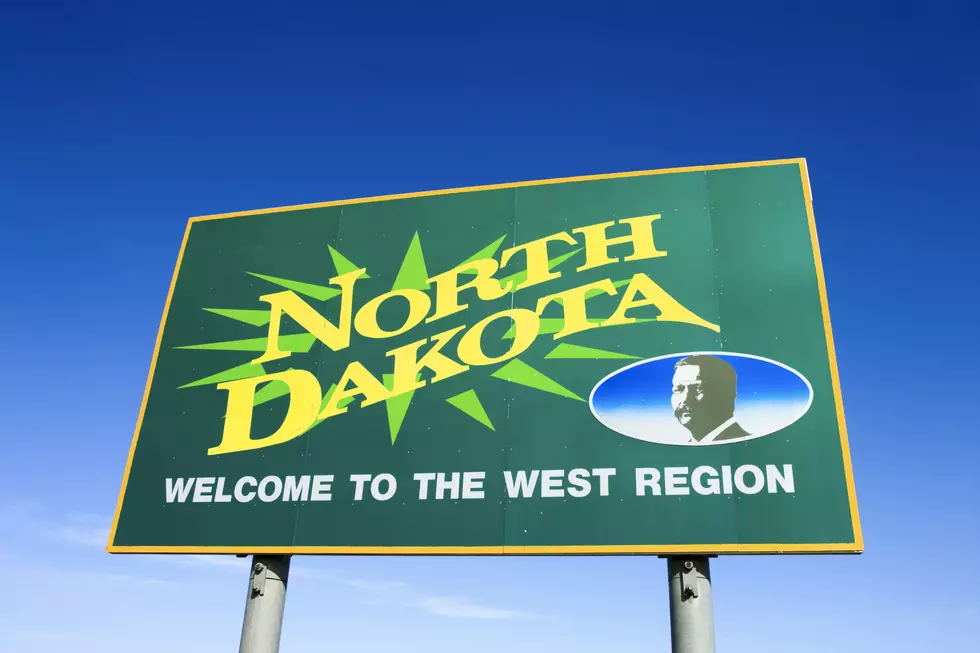 UPDATE: North Dakota Issues All Clear In Rabies Scare
Jupiterimages ThinkStock
UPDATE: According to the Bismark Tribune, the raccoon tested negative for rabies/
The state Health and Human Services department issued a statement over the weekend announcing the results determined by the North Dakota State University veterinary diagnostic laboratory. The department also defended the decision of authorities to kill the animal for testing of the disease that it says is nearly always fatal.
Original story
In what may be a first for North Dakota, a Rabies Alert was issued for a bar in Maddock, ND (about three hours North West of Fargo, ND, near Devils Lake).
How Did Rabies Get Into A North Dakota Bar?
According to the Science Times, a woman walked into a bar carrying a raccoon. And while that sounds like the beginning of a joke, it is a serious issue. The North Dakota Health and Human Services warns anyone that had contact with the raccoon to be aware they may have been exposed to rabies.
About 10 people were in the bar at the time. When she was asked to leave the bar, she got up and walked around the bar showing it to another customer, because...why bother doing what you're asked by the person in charge of the joint?
In the Bismarck Tribune, the bartender said the woman left in about five minutes, "...and that's all that happened...It never left her arms one time, and there was absolutely no biting."
Did You Do This Story Just Because Your Last Name Is Rabe?
Absolutely not. Well, maybe a little.
Speaking of bars, here's a quick look at bars we miss from SE Minnesota's Past.
10 Rochester Bars You Miss Most From (around) The 1980s!
Go to any town and ask about the bars and restaurants they miss, and you will have hours of answers. I boiled down a big list to the Top 10. Do you remember them? If so, drop me a line and fill me in!
james.rabe@townsquaremedia.com
As always, if you have a comment, complaint, or concern about something I wrote here, please let me know: james.rabe@townsquaremedia.com