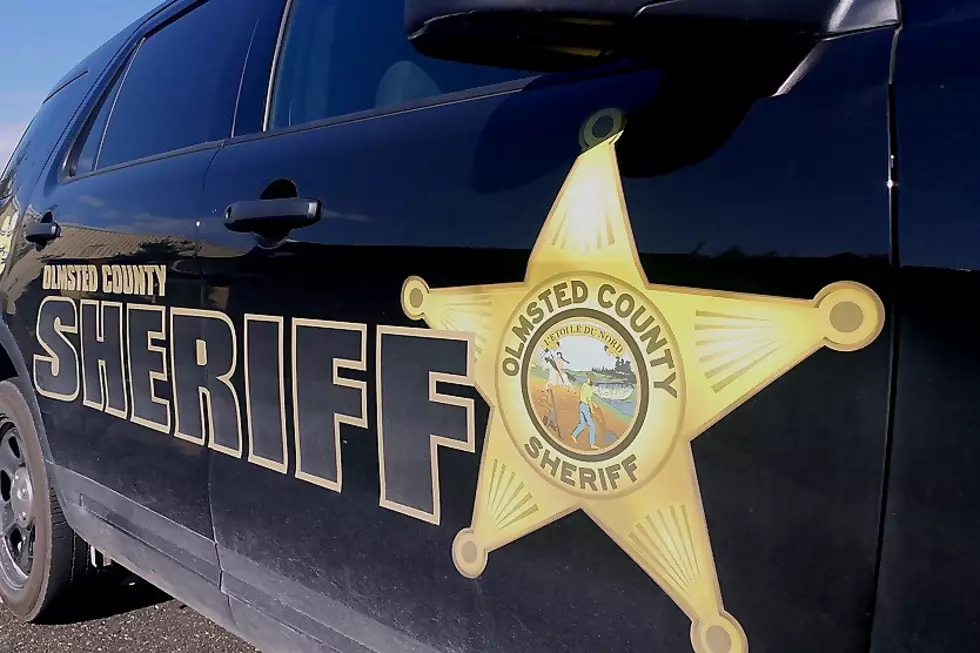 Olmsted Co. Sheriff's Office Offering Catalytic Converter Theft Prevention Kits
photo by Andy Brownell
Rochester, MN (KROC-AM News) - The Olmsted County Sheriff's Office has announced its participation in the Minnesota Commerce Fraud Bureau Catalytic Converter Theft Prevention Pilot Program.
The program was originally launched by the State's Commerce Department in 2021, works by adhering a special label to catalytic converters that transfer etchings of the label's unique number onto the metal once the vehicle is started. The etching makes it possible for law enforcement to trace a recovered convertor back to a specific vehicle if it's stolen.
Minnesota has one of the highest theft rates of catalytic converters in the nation. Minnesota law enforcement agencies, automotive dealerships, and service centers are marking the converters, especially those on the most at-risk vehicles, with an easily applied label that has a number, when registered, is traceable to the VIN.
Currently, the vehicles most at-risk for catalytic converter theft are:
Chevrolet Express
Honda Element
Mitsubishi Eclipse
Ford Econoline
Honda Odyssey
Mitsubishi Lancer
Ford F250
Hyundai Santa Fe
Mitsubishi Outlander
Honda Accord
Hyundai Tucson
Toyota Prius
Honda CRV
Kia Sportage
Toyota Tundra
How To Obtain A Kit:
 Request a FREE kit at james.schueller@olmstedcounty.gov or simply go to the Government Center (101 4th St SE) during normal business hours to pick up your kit at the 2nd floor Sheriff's Office Civil Warrants window.
You will need your vehicle's VIN number and Minnesota license plate number
to register the kit! Make sure to have those handy when you start the registration process.
Register your kit online by visiting www.theisr.org and following the registration
instructions included in your kit. This can be more easily accomplished if you have a smartphone and bar code scanner, again following the registration instructions
included in your kit. It is important to complete registration before applying the kit.
If you're able, you can mark your catalytic converter yourself through a simple
process or contact your local dealer/mechanic/body shop about scheduling a time to have your unique code marked on your catalytic converter.
The sheriff's office's main partner in the pilot program is Universal Marine and RV, who has volunteered their time and services to install the kits for those who are unable to do so themselves. If you wish to have Universal Marine and RV install your kit, you can call them and make an appointment.  Additional participating service centers can be found by visiting the Olmsted County Sheriff's Office Facebook page and the Olmsted County Sheriff's Office website. State law prevents service stations from  It is important from charging for the installation of the free pilot program marking labels.
Authorities said that as more converters are marked, criminals may grind the number off a converter if they intend to sell it. Under Minnesota law the removal of a number, even if it is owner applied, is a crime and can be used as evidence to show the criminal knows it to be stolen.
It is a crime for scrap metal dealers who receive, possess, transfer, buy, or conceal any stolen property or property knowing or having reason to know the property was stolen. This program and state statute serves to communicate to scrap metal dealers that converters with fresh grind marks is an indicator they are stolen and that they should be dissuaded from purchasing them.
The sheriff's office said while "we freely acknowledge this pilot program may not stop all thefts from occurring, the Olmsted County Sheriff's Office and the Minnesota Commerce Fraud Bureau are actively working to reduce the number of thefts, as well as taking steps to help prosecute the criminals who commit or are involved in these crimes."
All 37 Minnesota Restaurants that Have Been Featured on the Food Network
Many Minnesota restaurants have been featured on the Food Network over the years. Some have closed now, but I checked out the
Food Networks website
, the
Diners, Drive-Ins, and Dives website
, and
TVFoodMaps.com
to find all of the Minnesota restaurants that have been featured on their channel in the past and found these 37 (in no particular order) that are still open.