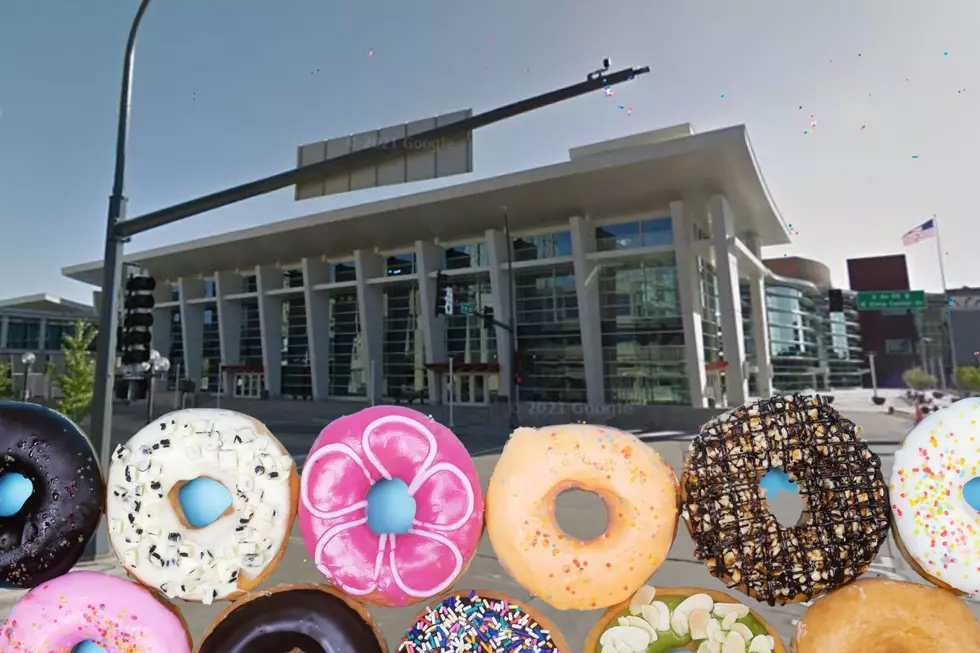 New Guinness World Record Set on Saturday in Rochester
Google/Canva
It's not every day that a world record is made in Rochester, Minnesota but apparently one was made on Saturday at the Mayo Civic Center.
New Guinness World Record Set on Saturday in Rochester, Minnesota
It's been a bit since I've been to a big conference with a few thousand people.  But I LOVE them and over the weekend in Rochester, a whole bunch of women got together for the Thrive Women's Conference and destroyed a Guinness World Record!
Yes, "destroyed" is appropriate because that's exactly what these women did with the previous record.
Sweet! A world record has been set in Rochester, Minnesota today. At the Thrive Women's Conference at Mayo Civic Center, Bridging the Gap shattered the Guinness World Records title for the largest doughnut wall. The new record is 3,000 doughnuts. The previous record was 1,201. Special shoutout to Hi Quality Bakery and Convoy of Hope. #rochmn - Mayo Civic Center Facebook Page
According to the posts on Facebook and Instagram, there was a free-standing wall that was 44 feet long and on it were 3,000 pegs that held 3,000 donuts.
That's a ton of work by volunteers but all of that led to busting and now holding the Guinness World Record for the largest donut wall.
Hey Thrive, next year invite me too!
I never got an invite to see the donut wall. 😭 I was home hanging out with my teen who got a concussion a few days before so I wouldn't have been able to go but honestly, I had no idea this conference for women was happening.
Next year, Thrive, make sure I get the info and I'll help spread the word for you...even go live on Instagram or bring some of the speakers on my show for a bit.  I'd love that and to help make sure all women in Rochester get the info.  You can reach me at jessica.williams@townsquaremedia.com or on my Facebook page - Jessica On The Radio.
Love Beer?  You'll Love The Next Event Happening at the Mayo Civic Center in Rochester
The next big party in Rochester is one of the largest beer festivals in Southeast Minnesota and it is called Rochester On Tap.
There will be a costume contest where you could score some serious prizes, live music, and over 50 beers that you can sample.  Learn more and grab tickets at RochesterOnTap.com.
VOTES ARE IN: Top 5 Places to Grab a Taco in Rochester
Are you craving a taco?
I put the question up on
my Facebook page
, counted all of the votes and read through all of the messages people left on Facebook, Instagram, and in my inbox and the Top 5 Places to grab a taco in Rochester are...