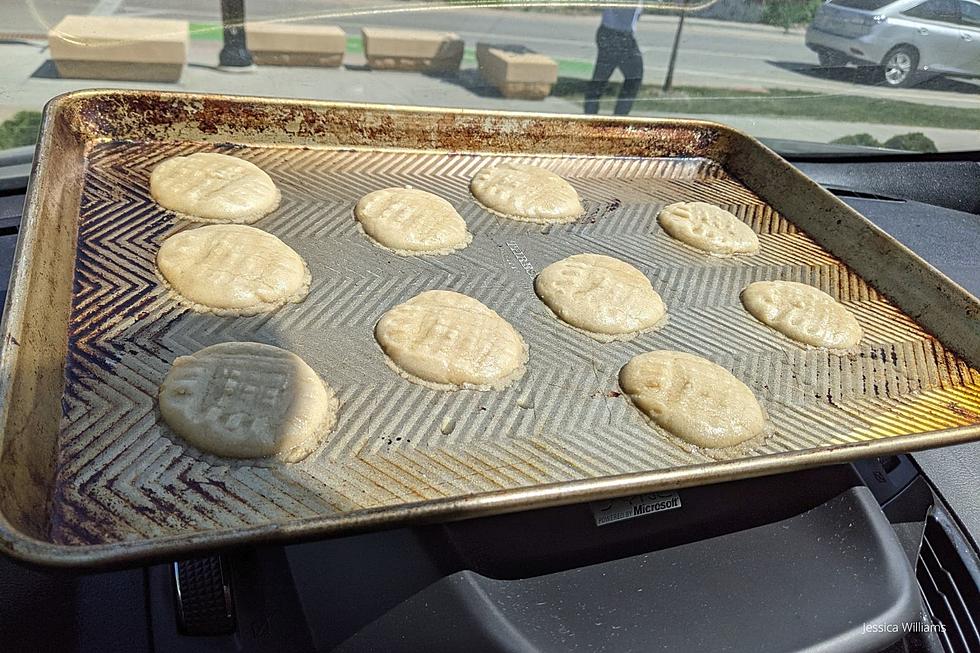 WHAT?! People In Minnesota Baking Cookies In Their Car
Jessica Williams
Is it hot enough in Minnesota to bake cookies in a car?
What do you do when it is a kazillion degrees in Rochester, Minnesota? Right now on my computer, it is stating that it is "very hot weather" outside.  At 4 pm, it is supposed to get to 100 degrees and we are also in an excessive heat warning.  #FunTimes
If you are looking for something to do during this heat wave, try baking cookies in your car.  I did a few years ago and based on my kids' reactions, they were great!
Life in Minnesota During an Excessive Heat Warning
On Wednesday, my car told me that it was 97 degrees outside.  I have zero idea what the inside temperature was but I know that it was hot enough that I didn't want to sit down or touch the steering wheel until the a/c cooled it off a bit.  #JesusTakeTheWheelAnd DriveForMe
Because it was so hot, I knew we could probably fry an egg on a sidewalk if we wanted to.  But that is so 2019.  I wanted to take this experiment up a notch and see if I could pull out my mom skills and bake cookies in a car.  It's not quite an oven but when it is THIS hot, it feels like one.
Can you actually cook cookies in your car right now in Minnesota?
We did some hourly(ish) checks throughout the day to see how the cookies were doing and grabbed a few photos to document this delicious cookie journey.
Can You Bake Cookies in a Car on a Hot Day in Minnesota?
The short answer:  Yes!  It took about 6 hours total but the cookies got crispy and cooked on the dashboard in our car.
How did the cookies that we baked in our car taste?
I had my kids do a taste test to get their real, honest opinion.  Here's the thing though...I did NOT tell them that the cookies were baked in a car.  Nope.  I waited for them to take a bite and then I revealed how I made these delicious morsels.  You can hear that shocked response at the end of the video.  (Watch it here)
LOOK: Was 2023 The Hottest Summer On Record?
Temperatures soared in 2023 as brutal heat set new records across the United States this summer.